Advanced Solutions Suite Offers Secure Payments Anywhere, With Any Device HERZLIYA, Israel- — SuperCom (NASDAQ: SPCB), a global provider of secured solutions for e-Government, Public Safety, HealthCare, and Finance sectors announced today it will showcase its SuperPay suite of secure mobile payments solutions at the Mobile World Congress [http://www.mobileworldcongress.com on March 2-5 in...
Read More »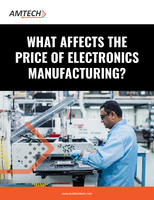 The eBook provides an overview of designing for manufacturability, exploring what it means and discussing what to do to design costs out of electronic manufacturing projects.
Read More »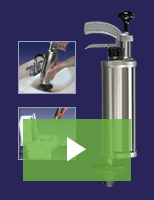 The Kinetic Water Ram by General Pipe Cleaners clears out clogged pipes quickly using kinetic energy. The Ram is so simple to operate, anyone can use it. Check out the video to learn more.
Read More »