Designed to open and extract wide range of incoming mail, Model 72 automatically adapts to varying envelopes and transports them through track, all without operator intervention. System's milling cutter is useful for thick and over-stuffed envelopes, while feeder gives desk ability to handle intermixed envelopes of various thicknesses up to 0.375 in. With auto-jog transport feature, content is...
Read More »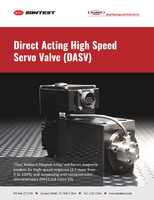 Download this paper to learn about how high performance servo valve's can be used in your most demanding hydraulic and pneumatic applications.
Read More »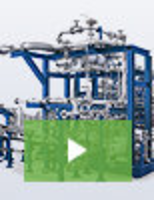 Aerzen is firmly established as a global leader in compressed air, gas, and vacuum solutions. Our reputation as an industry leader is built on consistently delivering innovative products that are at the cutting edge of technology. To learn about the industries finest blowers and oil-free and oil-injected screw compressors, see our video.
Read More »