Designed to open and extract wide range of incoming mail, Model 72 automatically adapts to varying envelopes and transports them through track, all without operator intervention. System's milling cutter is useful for thick and over-stuffed envelopes, while feeder gives desk ability to handle intermixed envelopes of various thicknesses up to 0.375 in. With auto-jog transport feature, content is...
Read More »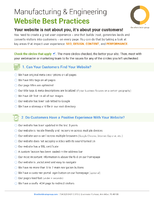 From content to SEO to design, this "Website Best Practices" checklist can help your company craft the perfect website.
Read More »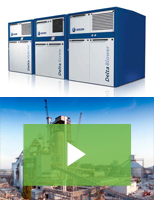 Aerzen offers blowers and compressors for challenging cement applications such as pneumatic conveying from raw mill to raw meal silos, combustion air, cement silos fluidization, and more. At Aerzen, safety is our top priority. Check out our video to learn more.
Read More »