Designed to open and extract wide range of incoming mail, Model 72 automatically adapts to varying envelopes and transports them through track, all without operator intervention. System's milling cutter is useful for thick and over-stuffed envelopes, while feeder gives desk ability to handle intermixed envelopes of various thicknesses up to 0.375 in. With auto-jog transport feature, content is...
Read More »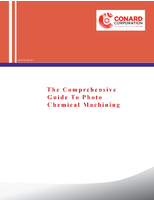 There are many benefits that photo chemical machining can provide for your precision components. Download this white paper, and learn everything you need to know about this versatile process.
Read More »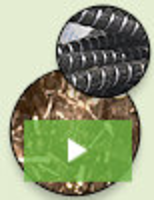 Fiber Reinforced Polymers (FRP), represents a truly groundbreaking advancement in structural reinforcement. Lightweight, strong, and green, they are changing the way the construction industry thinks about rebar. Unlike steel, FRPs don't rust and are far stronger than standard rebar. To learn why Fiber Reinforced Polymers are poised to change the way the world builds, see our video.
Read More »