Patent-pending design classifies CDs/DVDs with cases as automation-friendly flats GREAT NECK, N.Y., Aug. 15 / - Conformer® Expansion Products revolutionizes media mailing with a new, patent-pending design. Compact discs and DVDs packaged in cases can now classify as automation-friendly flats, cutting postage costs in half. The recent shift at the U.S. Postal Service (USPS) to shape-based...
Read More »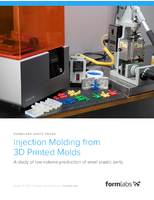 Check out this white paper to see how 3D printing may be a beneficial alternative to traditional mold making processes.
Read More »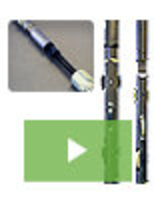 For over 35 years our Wheeled Rod Guide Couplings, have been at work in oil fields across the globe. Our products are engineered to extend the service life of sucker rods and tubing, delivering cutting-edge innovation that enhances oilfield operation, maximizes output, and enhancing overall operations. To learn about the advantages of using Wheeled Rod Guide Couplings in your wells, see our video.
Read More »