Patent-pending design classifies CDs/DVDs with cases as automation-friendly flats GREAT NECK, N.Y., Aug. 15 / - Conformer® Expansion Products revolutionizes media mailing with a new, patent-pending design. Compact discs and DVDs packaged in cases can now classify as automation-friendly flats, cutting postage costs in half. The recent shift at the U.S. Postal Service (USPS) to shape-based...
Read More »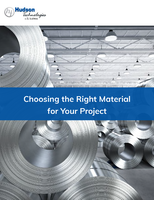 When choosing an appropriate metal material, the range of options is so broad that selecting the correct material for your unique application can be challenging. Different metals have characteristics that can affect weldability, ductility, and formability. Our new eBook outlines the unique properties and applications of popular metals including: Stainless Steel Brass Aluminum Copper Titanium
Read More »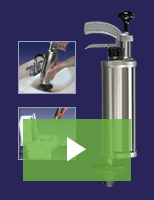 The Kinetic Water Ram by General Pipe Cleaners clears out clogged pipes quickly using kinetic energy. The Ram is so simple to operate, anyone can use it. Check out the video to learn more.
Read More »