Patent-pending design classifies CDs/DVDs with cases as automation-friendly flats GREAT NECK, N.Y., Aug. 15 / - Conformer® Expansion Products revolutionizes media mailing with a new, patent-pending design. Compact discs and DVDs packaged in cases can now classify as automation-friendly flats, cutting postage costs in half. The recent shift at the U.S. Postal Service (USPS) to shape-based...
Read More »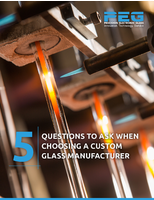 Due to the inherent complexity of glass fabrication, many professionals seeking glass services know exactly what kind of part is needed, but are unclear on the intricacies of the actual manufacturing process. PEG's exclusive guide is designed to help professionals navigate the custom glass manufacturing process with valuable information.
Read More »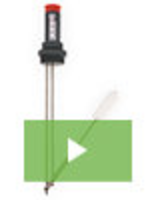 Krueger Sentry Gauge, a leader in chemical sight gauges, now offers the ultimate in aggressive liquid storage monitoring devices. From sulfuric and hydrochloric acid to bleach, and acetone, our products are designed with robust features that deliver a long and trouble-free service life. See our video to learn all about this new and innovative line of sight gauges.
Read More »