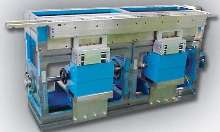 Agilewalk walking beam chassis incorporates lift and transfer motions along front, front and back, or on front and back and one or both ends. AgileCells in precision increments are individually serialized, inspection documented, and warranted dimensionally interchangeable in 36 in. increments. Expandable in lengths from 3-60 ft, reusable machine provides vibration-free stability in synchronous...
Read More »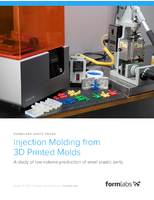 3D printing has become one of the biggest trending technological innovations of the 21st century. With its logistical efficiency, ability to easily modify designs, and speed of production, it's no surprise that the manufacturing industry is turning to 3D printing for a multitude of applications. This white paper explores how 3D printing can be beneficial specifically for manufacturers focused on low volume injection molding of small plastic parts. The report features a succinct yet detailed overview of two case studies, both of which exhibit the advantages and possible challenges of making molds via 3D printing. The article goes on to offer advice on how such challenges can be overcome, as well as some guidelines for mold design. If you're looking to break the mold to save time and money, download this white paper and see if 3D printing is the right solution for your business.
Read More »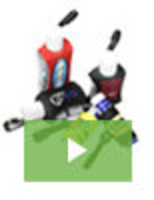 Neagle Choice has long been known as a quality source for commercial sewing, printing, die cutting, and the manufacturing of a wide range of custom products. Enhancing our service capabilities has been the key to our success, and has driven our growth into many new and exciting markets. Continuing on this trajectory, we now offer precision laser cutting and etching, adding to our long line of manufacturing services. See our video to learn all about it.
Read More »