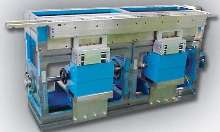 Agilewalk walking beam chassis incorporates lift and transfer motions along front, front and back, or on front and back and one or both ends. AgileCells in precision increments are individually serialized, inspection documented, and warranted dimensionally interchangeable in 36 in. increments. Expandable in lengths from 3-60 ft, reusable machine provides vibration-free stability in synchronous...
Read More »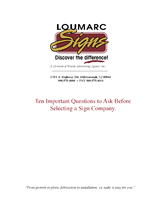 This white paper outlines 10 questions that should be asked when selecting a sign company, eliminating some of the guesswork from making the best choice for your branding and signage needs.
Read More »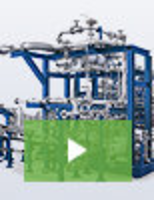 Aerzen is firmly established as a global leader in compressed air, gas, and vacuum solutions. Our reputation as an industry leader is built on consistently delivering innovative products that are at the cutting edge of technology. To learn about the industries finest blowers and oil-free and oil-injected screw compressors, see our video.
Read More »