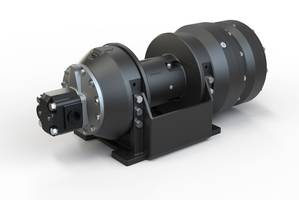 Features free fall capability option which allows a load to be dropped quickly or at controlled rate. Offers three free fall options: Emergency free fall; Controlled free fall; Combination emergency and controlled free fall. Design for marine duty used in fishing and work boats and rapid reverse option for greatly improved operating efficiency.
Read More »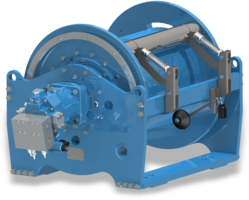 MAUMEE, Ohio, April 4, 2019 /PRNewswire/ -- Dana Incorporated (NYSE: DAN) announced today that it will supply Brevini® winches to Link-Belt Cranes for its 100 RT and 120 RT rough-terrain cranes, the TCC-2500 telescopic crawler crane, and the 175 AT all-terrain crane. Link-Belt Cranes will exhibit these models at the upcoming Bauma construction and mining tradeshow in Munich this April....
Read More »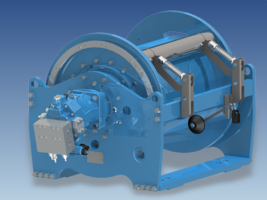 Brevini® Motion Products Featured on Zoomlion's First Mobile Cranes for European Customers MAUMEE, Ohio, April 2, 2019 /PRNewswire/ -- Dana Incorporated (NYSE: DAN) today announced that Zoomlion has selected Dana to supply Brevini® winch drives and slew drives for its first line of mobile all-terrain cranes offered in Europe. Designed and manufactured in Italy by Zoomlion, ATC 960 and...
Read More »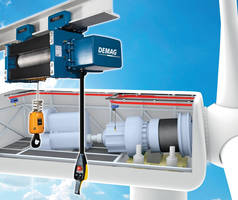 • Demag training for maintenance personnel in wind turbines • High safety standards thanks to trained, certified service technicians • 120 maintenance technicians already trained for practical requirements DÃ-¼sseldorf, Germany - Terex Material Handling offers product solutions tailored to meet the needs of wind turbine maintenance. The Demag hoists and crane systems support maintenance...
Read More »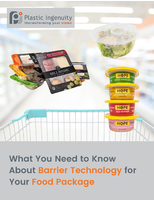 Learn about the Benefits of Barrier Technology
Read More »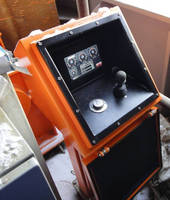 SALT LAKE CITY, UTAH. - Adria Winch, a leader in designing and manufacturing of hydraulic, electrical and pneumatic deck equipment for vessels, has chosen the QTERM-A7 human machine interface (HMI) with iX software by Beijer Electronics to control five oceanographic winches located on an open deck of a Russian research icebreaker ship. The QTERM-A7 was chosen because of its ability to operate in...
Read More »
With lift capacity ranging from 25–60 tons, Prof Ti Hoists with emergency lowering device are equipped with separate air tank, and two additional buttons incorporated into hand controller. Reservoir is automatically maintained at full working air pressure during normal hoist operations, ensuring availability of positive emergency braking system when required. Device becomes operable in event of...
Read More »
Brighton, MI - LadderTech announces Sheetz, Inc. of Altoona, PA has selected the LadderPort Ladder Receiver (Patent Pending) and Cranky Portable Winch (Patent Pending) system for installation on their convenience store locations. The LadderPort Ladder Receiver will help keep their maintenance technicians and outside contractor's safe and injury free when roof access is required. Michele Oras,...
Read More »
Vacon Plc - AC drives manufacturer Vacon will deliver liquid-cooled AC drives with a total power of 2.7 MW for active heave-compensated winches onboard a Norwegian-built IMR ship. The delivery will take place in March 2012. Vacon and Norwegian winch manufacturer AXTech signed a contract for 17 liquid-cooled 690 V AC drives to be used for one of the largest electrified active heave-compensated...
Read More »
With rated first layer line pull of 10,000, HDG-350 meets SAE J706 standard and matches line speed - 32 fpm at 15 gpm - of similar-capacity planetary winch. Product is available with blocked clutch and air shift and also incorporates automatic, oil cooled disc brake. Integrated worm gear set is optimized for efficiency, and mid mounted product is available with manual or air-operated free spool...
Read More »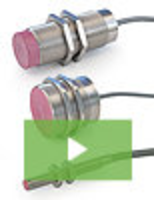 Locon Sensor Systems offer robust sensor solutions for even the most severe environmental conditions. Their line of high-temp inductive sensors and their cylindrical photoelectric series can operate in temperatures up to 250 degrees Celsius. See our video to learn more.
Read More »