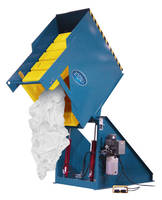 Hydraulic laundry cart dumper, by eliminating repetitive, heavy lifting, and time-intensive procedures associated with manual handling of bagged and loose laundry, increases workerÂ- productivity and safety in incoming soil-sort area. Upon pushbutton actuation, dumper automatically lifts loaded laundry cart (1,500 lb max) and turns it upside down for emptying onto sorting table or...
Read More »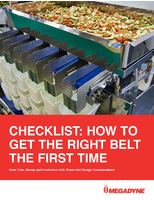 This guide is intended to help identify and address application criteria necessary to specify the right belt to deliver a highly efficient, reliable product.
Read More »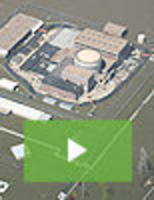 Aqua Dam is the ultimate solution for large-scale water control projects. It combines lightweight, large size, and portability all in one innovative product. To learn more about the uses, and applications of Aqua Dam, or to see it in action, check out our new video to get all the details.
Read More »