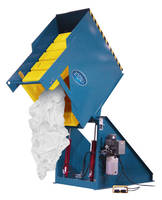 Hydraulic laundry cart dumper, by eliminating repetitive, heavy lifting, and time-intensive procedures associated with manual handling of bagged and loose laundry, increases workerÂ- productivity and safety in incoming soil-sort area. Upon pushbutton actuation, dumper automatically lifts loaded laundry cart (1,500 lb max) and turns it upside down for emptying onto sorting table or...
Read More »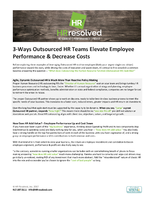 Is outsourcing your HR department the right call for your company? This white paper explores various factors for you to consider.
Read More »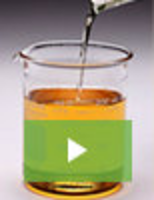 For the ultimate in heat transfer fluid performance, Paratherm offers HR Heat Transfer Fluid that is engineered specifically for closed loop liquid phase heating. When it comes to characteristics such as thermal stability and fluid degradation, Paratherm HR leads the industry in value and performance. See our video to learn how Paratherm is raising the bar for heat transfer fluids.
Read More »