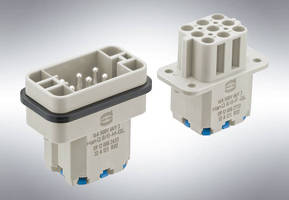 Now that a number of products from the Han® product range have already been equipped with the new and innovative Han-Quick Lock® termination technology, this technology is also being deployed on the Han® Q 8/0 contact insert. Consequently, this contact insert is currently also available with the quick-to-assemble Han-Quick Lock® termination technology, in addition to the proven crimp...
Read More »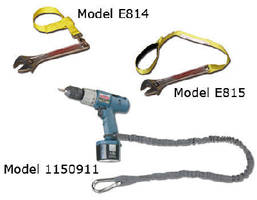 Tool Safety Straps help reduce workplace injury and equipment damage in applications involving heights by preventing tools from falling on people or objects below. Offered in elastic models that extend from 1-1.27 m as well as 500 and 700 mm long non-elastic models, products connect tools and equipment such as drills, hammers, torches, and spanners to user's wrist, fall protection harness, or...
Read More »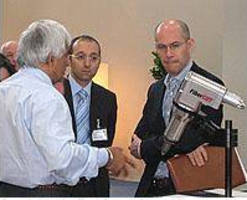 Laser Mechanisms recently introduced their new FiberCut processing head to enthusiastic crowds at the LASER World of PHOTONICS trade fair in Munich, Germany (June 15-18, 2009). While show organizers reported a slight downturn in the number of show attendees from the last LASER event held in 2007, Laser Mechanisms experienced a steady flow of activity - with many visitors wanting to discuss how to...
Read More »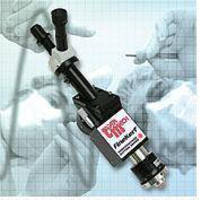 In the precision manufacturing of medical stents, qualilty is a matter of life or death. For this critical micro-machining, more fabricators from around stake their reputations on the exacting performance of Laser Mech's FineKerf laser cutting head. Engineered as a rugged, industrial-style unit for use in the medical processing field, the FineKerf head delivers consistent kerf widths as low as 5...
Read More »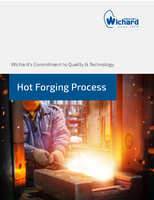 Check out this white paper to learn about the benefits of hot forging.
Read More »
Comprised of Huck's BOBTAIL lockbolt and lightweight installation tooling, BOBTAIL® lockbolt fastening system provides optimal vibration resistance and fatigue strength. Utilizing swaging process, unit's collar is pressed onto hardened threads of lockbolt and is forced into grooves of pin-forming permanent, vibration-proof connection. System is available in Grades 2, 5, and 8 and comes in...
Read More »
Model SP4BK single-prong, narrow-back display hook occupies 1 column of holes, permitting hooks to touch side-to-side on 1 in. centers. It features flat backplate for stability as well as upper and lower legs that grip display surface. Hook serves to maximize display space for narrow items.
Read More »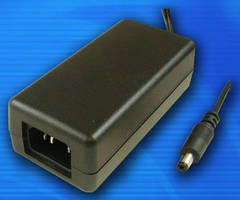 Including single 9-, 12-, 15-, and 24 V models, 18 W, universal, 3-wire input, PSAA18U are rated to operate between 0-40°C and in 0% and 90% noncondensing humidity. Energy efficient units feature minimum average operating efficiency of 80.3% and maximum noload power consumption of 0.3 W. Measuring 4.06 x 1.93 x 1.32 in., they come with standard 2.1 x 5.5 mm DC barrel output connector,...
Read More »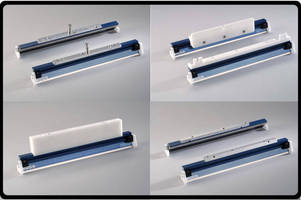 Universal holder and blade assemblies are available to be fitted into SMT printing equipment including Yamaha, Tenryu-sieki, Hitachi, Milara, Speed-Print, Samsung, Misuzu, and Minami. Holders feature lightweight design, sliding paste retainers, and flat, secure screw locking of blade. Options available include colors (red, blue, green, or silver) and squeegee angle.
Read More »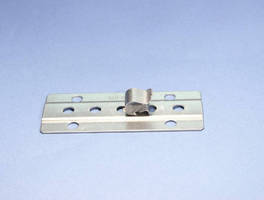 SOLON, Ohio, June 2009 - Glued Cable Clip Kits from ERICO® contain cable-retaining steel clips and a unique adhesive that bonds the clips directly to the concrete ties. The clips and adhesive have been installed and tested on European railways and have proven to be a reliable, permanent and cost-effective solution for routing and protecting cables between railroad tracks. The adhesive...
Read More »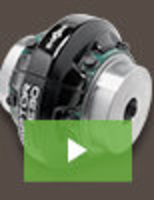 The Dodge Raptor coupling epitomizes the innovation and value that has made Baldor a world leader in industrial electric motors. For almost 100 years Baldor has been the go-to source for industries across the globe. The Raptor coupling is just one example of our dedication to engineered excellence and commitment to providing value and performance. See our video to learn more.
Read More »