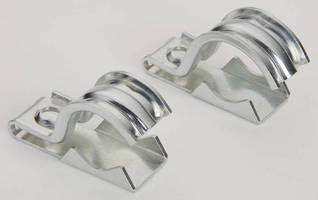 Available in ½–¾ in. (UCS-5075) and ¾–1 in. (UCS-75100) designs, Mighty-HOLD® Universal Clamp Strap meets NEC requirements and is cULus Listed. While UCS-5075 secures ½ and ¾ in. EMT, Rigid, IMC, Liquid Tight Metallic and Non-Metallic, FMC, and Schedule 40 and 80 PVC conduit, as well as .710–1.10 in. ∅ steel and aluminum AC/MC cable, UCS-75100 secures same conduit types...
Read More »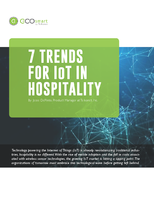 Check out this white paper to see how the IoT can be used in your hotel to reduce energy consumption, increase guest satisfaction, improve maintenance, and more.
Read More »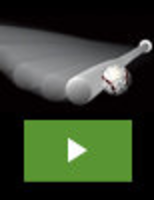 Our goal is to help every athlete derive maximum enjoyment from their sport and become a better player. We offer a line of innovative training tools that combine cutting-edge technology and out of the box thinking to deliver an unbeatable competitive advantage. The Vector® Sports Training Ball is just another example of our commitment to innovation. To learn how the Vector® is helping ballplayers everywhere, see our video.
Read More »