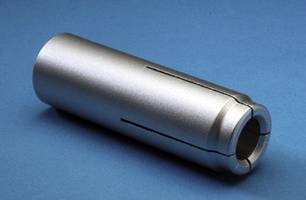 This drop-in anchor is ideal for use in solid concrete, such as inserting threaded rod to suspend electrical cable trays, HVAC ductwork and fire sprinkler pipe and heads to solid concrete. They can be used in applications that require a flush mounted anchor, or when a bolt needs to be inserted and removed. It is essential to use the drop-in anchor only in solid concrete and never in brick or...
Read More »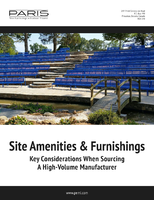 This white paper looks at the six key considerations when sourcing a high-volume manufacturer of site amenities and furnishings. Download now to find out more.
Read More »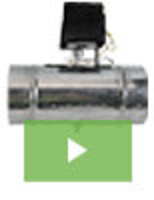 Alan Manufacturing has a long history of developing innovative solutions for HVAC applications. With over 1,000 product designs under our belt, we have gained a reputation as the go-to source for HVAC dampers, hardware, duct supports, zone control systems, and much more. Adding to this extensive list of achievements we now announce the release of our new line of Fresh Air Intake products. Designed to meet ASHRAE 62.2 standards, they are the most robust and high-performance product of their kind. See our video to learn more.
Read More »