ASCO Sintering Co., California, USA accepted an Award of Distinction in the Hardware/Appliance Category of the 2017 Powder Metallurgy Design Excellence Awards Competition. The MPIF award was given for a copper-infiltrated steel latch bolt for a commercial door lock assembly. The part is an example of a PM lock hardware application of high strength with a lower cost than a machined part. This...
Read More »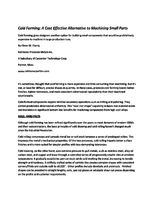 Cold forming offers tight tolerances, dimensional stability, and advanced surface finishes, while also saving you in raw material wastes costs.
Read More »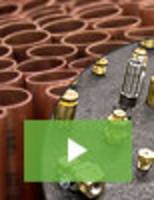 As a trusted manufacturer to customers across a broad range of industries, Key Gas Components is a premier provider of CNC machining and tube fabrication. Our entire organization is quality driven and customer-centric, with broad-based manufacturing capabilities that can accommodate the most challenging requirements. See our video to learn more.
Read More »