Highland, UT—Three concrete panel screws manufactured by Grabber® Construction Products, Inc. ( Grabber"), a 100% employee-owned international distributor of professional-grade fasteners and construction products, have been named by USG® as the fasteners of choice for use with USG's Structo-Crete™ concrete panels. USG tested for fastening Structo-Crete™ structural concrete...
Read More »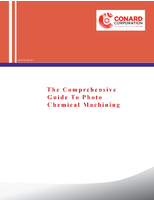 There are many benefits that photo chemical machining can provide for your precision components. Download this white paper, and learn everything you need to know about this versatile process.
Read More »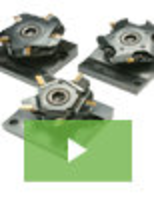 Thanks to the unique SpinSelect™ Multi-Pocket selectable quick change tool holder, it's time to rethink the range, complexity and volume of parts that your lathe can produce. Our Spin-Select™ tool was created to increase productivity and consistency by decreasing downtime associated with lathe cutting tool and insert setups or changeovers. This product is a game-changer for the industry and we're pleased to show you why.
Read More »