Highland, UT—Three concrete panel screws manufactured by Grabber® Construction Products, Inc. ( Grabber"), a 100% employee-owned international distributor of professional-grade fasteners and construction products, have been named by USG® as the fasteners of choice for use with USG's Structo-Crete™ concrete panels. USG tested for fastening Structo-Crete™ structural concrete...
Read More »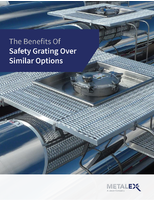 In this eBook, discussed are the factors to consider when choosing the right safety grating for your application and details about the varieties offered by Metalex.
Read More »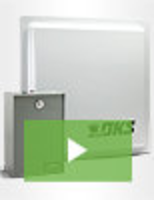 The DoorKing DKS AVI system is at the cutting edge of automotive security technology and represents a leap forward in engineering innovation. When it comes to long-range passive card readers, we lead the industry and set the standard for quality and performance. To find out why the DoorKing DKS AVI system is taking the automotive security industry by storm, see our video.
Read More »