Highland, UT—Three concrete panel screws manufactured by Grabber® Construction Products, Inc. ( Grabber"), a 100% employee-owned international distributor of professional-grade fasteners and construction products, have been named by USG® as the fasteners of choice for use with USG's Structo-Crete™ concrete panels. USG tested for fastening Structo-Crete™ structural concrete...
Read More »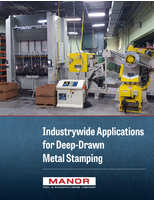 Deep-drawn metal stamping applies a significant punching force to radically draw metal sheets into a die cavity. Finished components produced by this process tend to have a depth that exceeds their diameter, which is why manufacturers refer to it as "deep-drawn" metal stamping.
Read More »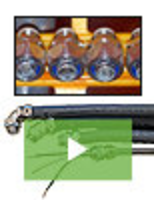 Anamet Electrical's 316 Stainless steel SEALTITE® fittings and UL-listed cord grips protect sensitive wiring components from fluids, corrosive contaminations, bumps, and abrasions with a steel core and liquid tight conduit jacket. Check out this video to learn more.
Read More »