Highland, UT—Three concrete panel screws manufactured by Grabber® Construction Products, Inc. ( Grabber"), a 100% employee-owned international distributor of professional-grade fasteners and construction products, have been named by USG® as the fasteners of choice for use with USG's Structo-Crete™ concrete panels. USG tested for fastening Structo-Crete™ structural concrete...
Read More »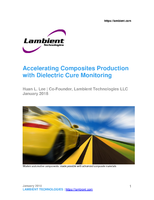 This white paper provides an in-depth explanation of how dielectric monitoring works, and why it's the best choice for any company working with advanced composite materials.
Read More »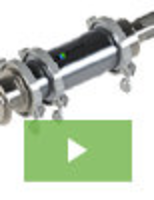 As a leader in industrial sampling equipment at Sentry Equipment, our success is built on a history of innovation and designs that epitomize value and efficiency. The new Hygienic Automatic Sampler is another example of our dedication to developing quality engineered products. To learn how this product can streamline the sampling process for dry, free-flowing materials, see our new video.
Read More »