SEYMOUR, CT -- Hundreds of new part numbers have been added to the already wide selection of metric-dimensioned hardware and handles from RAF Electronic Hardware. The products are in compliance with the EU RoHS directive (for a complete compliance statement, please visit our website). This extensive line of stocked metric components assures that designers have ready access to the style, size,...
Read More »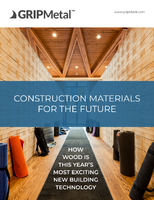 In this eBook, we highlight some key advantages of Cross-Laminated Timber (CLT) and show why every builder needs to consider adopting this remarkable construction advancement. We'll also introduce you to the latest innovation in CLT, GRIPBlock™, an exciting new technology that will change the way you look at CLT forever.
Read More »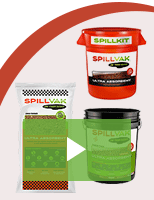 Are you struggling to find an absorbent that doesn't result in at least some leaching? SpillVak outperforms all rock and clay-based materials. Check out our video to learn more.
Read More »