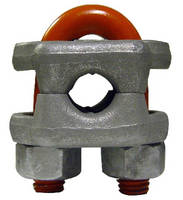 Featuring galvanized and painted U-bolt with rolled threads, CM Bundling Clip is useful when lifting, storing, or moving steel tubing, pipes, or precast concrete. Clip eliminates shear points and damage to wire rope, and prevents choker from going slack and load spreading after being unhooked. Available for use with -¾, 7/8, 1, and 1 1/8 in. wire rope chokers, bundling clip meets B30.26 plus...
Read More »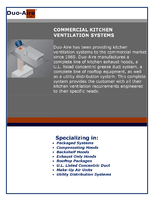 If you can't stand the heat, don't get out of the kitchen! Download this white paper and see how you can improve your commercial kitchen ventilation system.
Read More »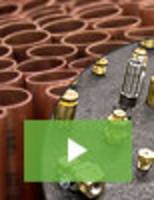 As a trusted manufacturer to customers across a broad range of industries, Key Gas Components is a premier provider of CNC machining and tube fabrication. Our entire organization is quality driven and customer-centric, with broad-based manufacturing capabilities that can accommodate the most challenging requirements. See our video to learn more.
Read More »