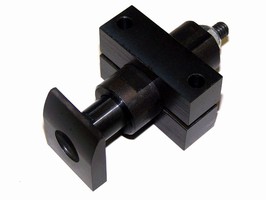 Sussex WI - June 6, 2008 - DBM Innovation Inc. A large selection of standard accessories is now available for the threaded and nonthreaded DBM Universal Spring Cylinders. The new line of accessories includes additional mounting devices such as mounting blocks, brackets and lock nuts. There are accessories for the compression end, such as serrated inserts, bumpers, contact plates and a splatter...
Read More »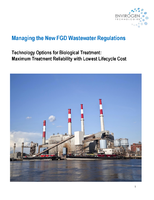 EPA Steam Electric Power Generating Effluent Limitations Guidelines, or ELG's, impact coal-fired power plant operations and their wastewater management. Specifically, the ELG's impose limits for suspended solids, arsenic, mercury, selenium, and nitrate/nitrite for Flue Gas Desulfurization (FGD) wastewater. These regulations drive the need for technology based solutions that address and adapt to variables such as the nature of wastewater streams, types of contaminants, contaminant loading, and costs. In this guide you will learn about the best available technologies for complying with the new standards. One of the leading contenders in this process is the Fluidized Bed Reactor or FBR, which removes soluble selenium and other metals from FGD wastewater. Advantages of fluidized bed reactors include optimum microorganism efficiency, smaller overall footprint, steady-state operation, lower hydraulic residence times, system robustness, and lower costs. Download this guide for additional information on FBR technology for treating FGD wastewater, including pilot studies and tests, and polishing selenium removal options.
Read More »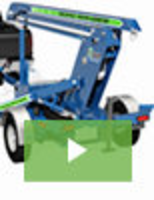 Providing adequate fall protection is always a critical consideration and one that in many cases can be difficult to ensure. The new Mobile Fall Protection Unit is designed to facilitate positive fall protection in applications that would typically be difficult or impossible to provide with standard methods. To learn all about the advantages and convenience, see our video.
Read More »