SEYMOUR, CT -- Hundreds of new part numbers have been added to the already wide selection of metric-dimensioned hardware and handles from RAF Electronic Hardware. The products are in compliance with the EU RoHS directive (for a complete compliance statement, please visit our website). This extensive line of stocked metric components assures that designers have ready access to the style, size,...
Read More »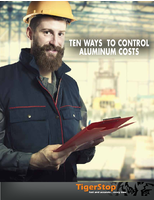 All job shops want to save money, and one of the most lucrative ways to do this is by learning how to control the costs of materials such as aluminum. An analysis of your material usage as well as how much you end up scrapping can reveal a goldmine of savings. In this white paper, you will learn ten ways in which you can capitalize on these hidden reserves. From understanding scraps in a more mathematical way to accomplishing jobs with a lean manufacturing approach, this list will provide you with the necessary tools you need to assist you in your financial analysis of your shop's material consumption. This paper also features real world case studies to illustrate how the right attitude towards material costs can affect real change in terms of money, time, and efficiency.
Read More »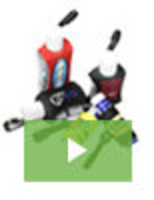 Neagle Choice has long been known as a quality source for commercial sewing, printing, die cutting, and the manufacturing of a wide range of custom products. Enhancing our service capabilities has been the key to our success, and has driven our growth into many new and exciting markets. Continuing on this trajectory, we now offer precision laser cutting and etching, adding to our long line of manufacturing services. See our video to learn all about it.
Read More »