SEYMOUR, CT -- Hundreds of new part numbers have been added to the already wide selection of metric-dimensioned hardware and handles from RAF Electronic Hardware. The products are in compliance with the EU RoHS directive (for a complete compliance statement, please visit our website). This extensive line of stocked metric components assures that designers have ready access to the style, size,...
Read More »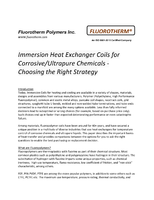 Check out this white paper to learn which heat exchanger types are the best for high temperature performance in chemically aggressive applications.
Read More »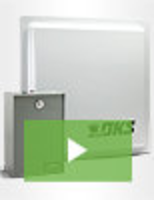 The DoorKing DKS AVI system is at the cutting edge of automotive security technology and represents a leap forward in engineering innovation. When it comes to long-range passive card readers, we lead the industry and set the standard for quality and performance. To find out why the DoorKing DKS AVI system is taking the automotive security industry by storm, see our video.
Read More »