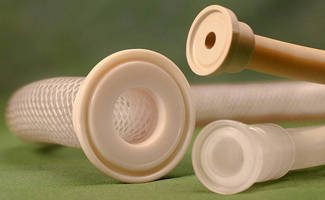 Injection molded from USP (United States Pharmacopoeia) Class VI Hytrel® or polypropylene, Overmolded Tri-Clamp® Ends feature thermally mated materials without any leachable adhesives. Tri-Clamp or Mini Tri-Clamp styles are available for PVC, TPE, and TPR tubing and hose in pharmaceutical, medical, surgical, food, beverage, and dairy applications. Transition from tubing to Tri-Clamp minimizes...
Read More »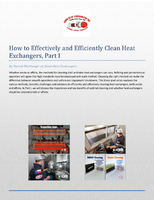 For refineries and petrochemical plants, cleaning heat exchangers is a dirty job but somebody has to do it. While there are many approaches on how to clean shell and tube heat exchangers, it is indisputable that the right method is absolutely critical for ensuring that equipment is fully operational. Otherwise, you could end up with a potential equipment shutdown, which will cost you time and money. In this three-part series, you will learn about the various benefits, methods, and obstacles involved in heat exchanger cleaning. Part one introduces the fundamentals of cleaning, as well as explores the pros and cons of on-site versus off-site services. Download the first of this three series to assist you in finding the best solution for your dirty job here.
Read More »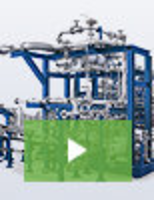 Aerzen is firmly established as a global leader in compressed air, gas, and vacuum solutions. Our reputation as an industry leader is built on consistently delivering innovative products that are at the cutting edge of technology. To learn about the industries finest blowers and oil-free and oil-injected screw compressors, see our video.
Read More »