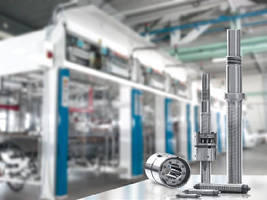 Available with screw diameters up to 75 mm and leads up to 20 mm, Planetary Screw Assemblies achieve dynamic load capacities of 544 kN and static load capacities of 1,496 kN.Â- Planets rotate with defined contact profile in nut around screw in parallel to axis, ensuring smooth operation and minimized noise emission. Assemblies are suited for use in medium-sized and heavy-duty machinery such...
Read More »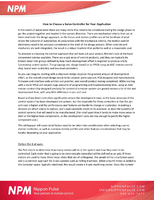 Choosing the best controller for your specific application is of the utmost importance. This white paper offers an overview of feature and motion profile considerations.
Read More »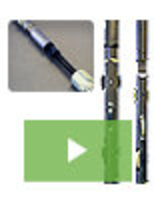 For over 35 years our Wheeled Rod Guide Couplings, have been at work in oil fields across the globe. Our products are engineered to extend the service life of sucker rods and tubing, delivering cutting-edge innovation that enhances oilfield operation, maximizes output, and enhancing overall operations. To learn about the advantages of using Wheeled Rod Guide Couplings in your wells, see our video.
Read More »