GAFFNEY, S.C.- These days, deck builders are being flooded with products that promise universal results. Unfortunately, the majority of these deck tools are not suitable for the toughest hardwood. To make matters worse, if someone does use the wrong screws or deck tools, the deck's overall look and performance can be negatively affected. As the leading manufacturer of hidden deck fasteners, the...
Read More »
This white paper provides a comprehensive guide to E-Mobility and E-Aviation.
Read More »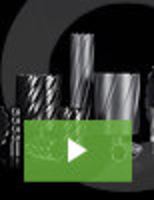 As a globally recognized manufacturer of industrial grade portable tools, Euroboor is at the forefront of drilling and cutting technology. Our reputation as an industry leader is built on robust products that fit a wide range of industrial cutting and drilling applications. See our video to learn more about all of our quality products.
Read More »