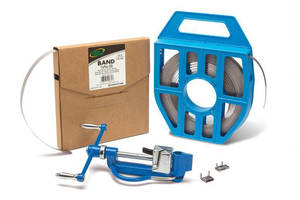 IDEAL-TRIDON® Band and Buckle system includes TruFlex .020 gauge thick banding, available in 100 and 200 ft lengths, and wing seal TruFlex clip/buckle. Latter can be used with all available banding. Bands are constructed of 201 corrosive resistant stainless steel and form to any diameter. Also constructed of 201 stainless steel, ear and wing seal style buckles come in various sizes. System...
Read More »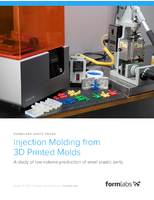 3D printing has become one of the biggest trending technological innovations of the 21st century. With its logistical efficiency, ability to easily modify designs, and speed of production, it's no surprise that the manufacturing industry is turning to 3D printing for a multitude of applications. This white paper explores how 3D printing can be beneficial specifically for manufacturers focused on low volume injection molding of small plastic parts. The report features a succinct yet detailed overview of two case studies, both of which exhibit the advantages and possible challenges of making molds via 3D printing. The article goes on to offer advice on how such challenges can be overcome, as well as some guidelines for mold design. If you're looking to break the mold to save time and money, download this white paper and see if 3D printing is the right solution for your business.
Read More »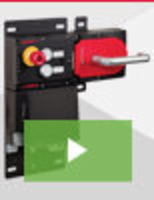 The new MGB with EtherNet/IP is a leap forward in access door safety. Designed for easy installation, flawless performance, and long service life, it is engineered with robust features and cutting-edge technology that places it firmly at the leading edge of the door safety device industry. To learn all about the benefits of the Euchner MGB, see our video.
Read More »