R&R Engineering has announced a breakthrough in the production of fully threaded studs, double end studs, and single end (bend and non-bent) studs and hooks. New technology has made possible extremely competitive production rates for roll threads up to one inch in diameter. All parts are guaranteed to be gage fit and meet 2A thread tolerances. R&R Engineering specializes in U-Bolt and Threaded...
Read More »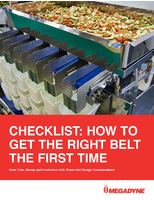 This guide is intended to help identify and address application criteria necessary to specify the right belt to deliver a highly efficient, reliable product.
Read More »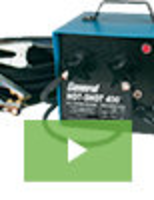 The new Hot Shot Pipe Thawing Machine delivers an innovative and highly effective approach to thawing frozen pipes. Easy to use and versatile, it is loaded with robust features that further suit it to many challenging environments. To learn all about it, see our video.
Read More »