R&R Engineering has announced a breakthrough in the production of fully threaded studs, double end studs, and single end (bend and non-bent) studs and hooks. New technology has made possible extremely competitive production rates for roll threads up to one inch in diameter. All parts are guaranteed to be gage fit and meet 2A thread tolerances. R&R Engineering specializes in U-Bolt and Threaded...
Read More »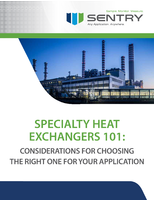 Specialty heat exchangers play an important role in a wide variety of industrial applications, and it's crucial to select the correct device for your application. Check out this guide and learn how to choose the right heat exchanger.
Read More »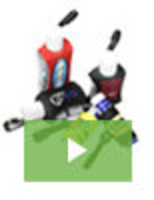 Neagle Choice has long been known as a quality source for commercial sewing, printing, die cutting, and the manufacturing of a wide range of custom products. Enhancing our service capabilities has been the key to our success, and has driven our growth into many new and exciting markets. Continuing on this trajectory, we now offer precision laser cutting and etching, adding to our long line of manufacturing services. See our video to learn all about it.
Read More »