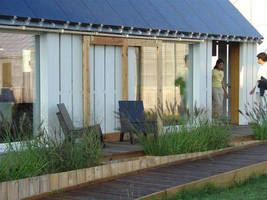 When students at the University of Illinois were designing a 100% solar powered, fully functioning home, they chose two popular product lines from Leatherneck Hardware, Inc. for the sliding doors inside and outside the home. For interior sliding doors, the house features the Flat Track Hardware line and the exterior doors utilize products from the Coburn line. The Flat Track line was introduced...
Read More »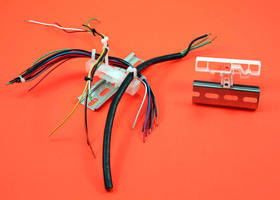 Accommodating up to 4 wire handling accessory fasteners which mount into 3/16 in. dia holes on clip, Din Rail Clip snaps onto DIN rail and is easily removable to allow reconfiguration of wiring. It can be used in conjunction with wide variety of wire/ cable clips that can mount in 3/16 dia hole and 1/16 in. panel. Clip is molded of nylon 6/6 which offers electrical insulation and is UL rated...
Read More »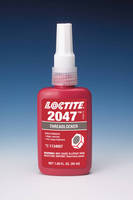 Loctite-® 2047(TM) is dual-action threadlocker that works as lubricant to minimize friction and achieve proper clamp load during fastener assembly, and as adhesive/sealant that maintains load and prevent corrosion. Suited for fasteners with greater than 7/8 in. dia, it achieves fixture strength after 90 min and full cure after 24 hr, allowing assembly of multiple fasteners. Medium viscosity...
Read More »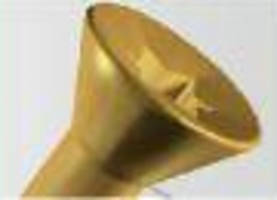 EZ head(TM) is designed to reduce slip-offs, where screwdriver slips off head surface and requires realignment/reinsertion. Even if driver is inserted off-center, concave surface helps guide screw driver or bit directly towards screw recess. Design accelerates insertion of screw drivers from difficult angles or under difficult handling conditions. It can be fitted with countersunk head fasteners...
Read More »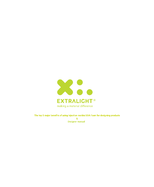 When considering the type of materials to use for an innovative new product, there are many factors to consider, including material quality, design flexibility, production timelines and costs. Suffice it to say that manufacturers need to strike a delicate balance between performance and profitability.
Read More »
Sure-Loc washer, manufactured of .078 in. thick 304 SS, features concave shape with scalloped edges and is designed to be positioned over strand of chain link fabric or tension/barbed wire. Plated Ramset/Redhead Driven pin secures washer to steel or aluminum frame, while nylon sleeve over pin stem protects stem and material it penetrates. Pin can be pulled out with force of about 2,000 lb and...
Read More »
Recognizing the need for a quality screw, Ductmate Industries, Inc. has introduced their new premium-fastener, the Ductmate HiTex. This high-end fastener features an abundance of premium benefits. Utilizing a high-hat & a larger washer, the -¾ #10-16 screws sit in the drill-chuck much more securely then most standard fasteners on the market. The HiTex also implement locking serrations & #3...
Read More »
HICKORY, N.C. - Corning Cable Systems LLC, part of Corning Incorporated's (NYSE:GLW) Telecommunications segment, will feature its innovative Evolant-® Solutions for Wireless Networks including fiber-to-the-antenna at the 2009 Wireless Infrastructure Show, Sept. 21-24, in Nashville. In its exhibit (booth #521), Corning will display its wireless solutions, and customers will be able to see exactly...
Read More »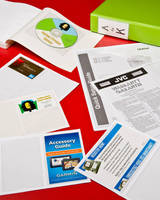 Add-A-Pocket(TM) Vinyl Pouches feature clear, durable 8 gauge vinyl on 6 gauge full pressure sensitive adhesive backs and come in 6 sizes to let users add business or index cards, CDs, signage, coupons, instructions, warranties, and other notices to virtually any presentation or product. They are available in standard sizes from 2¼ x 3¾ in. for business cards and up to 8½ x 11 in. for signs,...
Read More »
Yardley Type AA Standardized Molded-In Inserts feature smooth ring on OD that hides knurled teeth from surface. Holes are tapped to maximum depth, creating blind end to protect threads from plastic intrusion. Type BB inserts, utilizing 2 chamfered ends on OD, have holes tapped entire length of insert. Both include Class II threads meeting ASME specifications and are offered in sizes from...
Read More »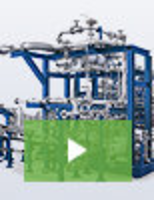 Aerzen is firmly established as a global leader in compressed air, gas, and vacuum solutions. Our reputation as an industry leader is built on consistently delivering innovative products that are at the cutting edge of technology. To learn about the industries finest blowers and oil-free and oil-injected screw compressors, see our video.
Read More »