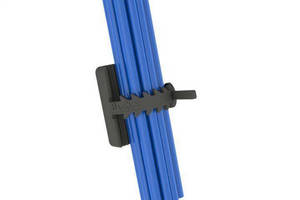 Flexible, serrated rubber strap model UMB provides tight grip to cables and features large, ribbed base that gives cables extra surface area while also providing strain relief. RoHS compliant cable clamp is available in adhesive and screw mounting styles.
Read More »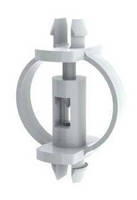 Made from natural color Nylon 6/6, PCB push spacer model PSD supports heavily loaded PCBs and allows for easy access to underside of PCB. Available in UL94 V2 and UL94 V0, RoHS compliant spacer is offered in 5 standoff heights to meet needs of variety of applications.
Read More »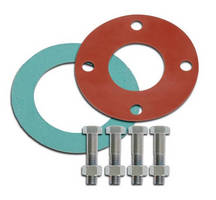 Brewster, NY - Matco-Norca offers Bolt & Gasket Sets with both non-asbestos and red rubber gaskets. These gaskets are available in both full face and ring style sets. Matco-Norca's non-asbestos gasket (APG style CAN-750) is constructed of aramid and other synthetic fibers and bonded with nitrile rubber. Non-asbestos gaskets meet ASTM F152 and are suitable for use with water, air and a variety of...
Read More »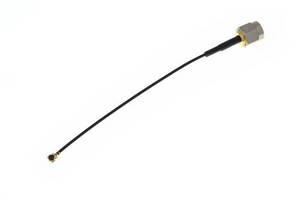 Featuring 2 types of PCB receptacles and 3 corresponding types of space saving plugs with mated heights of 2.5, 2.0, and 1.5 mm, MML Series connectors have operating frequency range of DC-6 GHz and typical VSWR of 1.35. They are offered with standard or customized cable assemblies with 3 RoHS compliant 50 W cables; 1.3 mm for MML H2.5, 1.13 mm for MML H2.0, or 0.81 mm for MML H1.5. Applications...
Read More »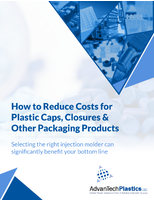 Check out this white paper to read about the six questions to consider before selecting an injection molder for your packaging application.
Read More »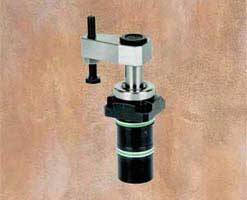 Available in 2 sizes, heavy-duty swing clamps have max operating pressure of 5,000 psi and are designed specifically for space-saving manifold mounting. Double acting, top-flange, cartridge-type clamps, featuring swing mechanism for accelerated clamping cycles, are also suitable when using longer, heavier custom arms. Position monitoring is available as option.
Read More »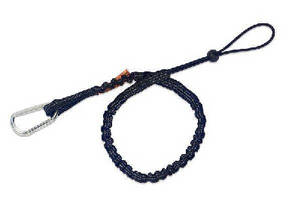 Third party tested and certified to safety factor of 2, Squids® 3100 Black Tool Lanyard can tether both light and heavy tools, minimizing risk of serious injury and loss. Tubular nylon product features adjustable barrel lock, aluminum carabineer, and lock stitching to accommodate and secure most any tool. Lanyard is suitable for any job that requires working with tools at heights.
Read More »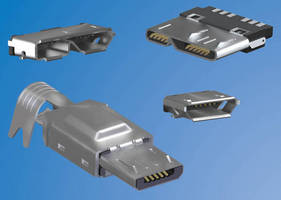 Built to withstand greater than 10,000 mating cycles, micro-USB plugs and sockets are manufactured with gold-plated contacts and support On-the Go (OTG) technology for mobile device connectivity without host computer. products include SMT Micro-USB 2.0 Type B socket, No. 940TR, with UL94V-0 rated insulating material and thru-hole mount Micro-USB 3.0 Type B Socket, No. 955, that delivers data...
Read More »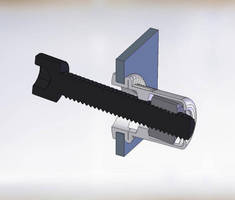 May 28, 2010- Sherex Fastening Solutions, an industry leader in the manufacturing and distribution of blind rivet nuts announced today that the United States Patent and Trademark Office has issued US Patent number 7,713,011 covering the Sherex technology of its innovative rivet nut, RIV-FLOAT® with internally floating threads. The patent covers the technology in a fastener assembly having...
Read More »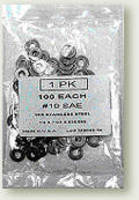 Superior Washer & Gasket corp. has been leading the field since 1972. Devoted to developing the most advanced methods of producing washers, shims, spacers and small stampings. With the most comprehensive stocking inventory available with JIT delivery it doesn't stop at that... at Superior new designs and configurations are constantly added to inventory. Now featuring our newest on time buying and...
Read More »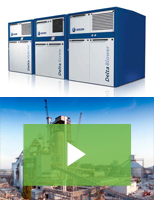 Aerzen offers blowers and compressors for challenging cement applications such as pneumatic conveying from raw mill to raw meal silos, combustion air, cement silos fluidization, and more. At Aerzen, safety is our top priority. Check out our video to learn more.
Read More »