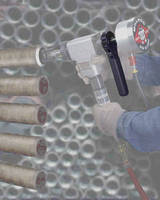 WORCESTER, MA September 14, 2009 . . . Lowell Corporation has recently expanded its capabilities for designing custom motion control components. Using the company's proven ratchet technology, Lowell can provide custom solutions for a variety of industrial, utility, and military applications that require easy and reliable mechanical adjustments. Typical applications include paper and metal...
Read More »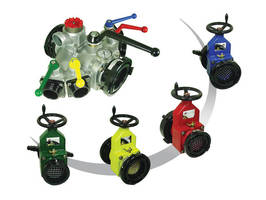 Improves safety, saves time Putnam, Connecticut, September 9, 2009 -- Kochek Co. has introduced a line of color coded gate valve bodies and valve handles to improve visual line identification for greater coordination and safety. Kochek now offers a complete line of powder coated LDH appliances made to customer specifications with color coded handles on new valves or handles only to retro-fit...
Read More »
Detroit - September 14, 2009 - Bringing together elements of design, style and affordability Ideal Shield created a perfect mix of decorative bollard covers and handrail systems. Deco by Ideal Shield helps customers create statement making commercial and residential spaces. Featuring customized handrail solutions that fit any design or requirements; cable, glass and aluminum options bring...
Read More »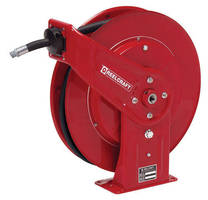 Series UR7000 reel aids in servicing/dispensing of urea on-board systems for late model diesel engines. Automotive grade urea scrubs nitrogen oxide from diesel exhaust, when injected into vehicles' exhaust stream. Units are suited for truck stops, service stations and garages.
Read More »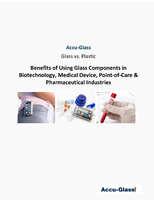 This white paper from Accu-Glass outlines the various properties that make glass such an attractive option for a diverse range of medical-related applications.
Read More »
Able to accommodate any standard NEMA 23 motor, Series C Linear Actuator offers thrusts to 500 lb and speeds to 20 ips. Engineering aspects include quiet KevlarT-polyurethane drive belt, adjustable slip clutch, and various mounting options. Respectively, bi- and uni-directional repeatability are rated to -
Read More »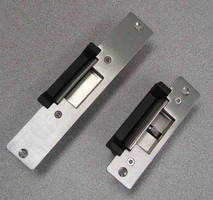 3300 Series Now UL Listed As Burglary Resistant Electric Strike. Anaheim, CA (September 21, 2009) - The Dortronics 3300 Series Electric Strikes were tested to withstand a 1,000 lb. pull test, run through 250,000 cycles and are now UL Listed Burglary Resistant Electric Strikes. On display at ASIS 2009, the popular series is compatible with most aluminum door frame cutouts and is suitable for most...
Read More »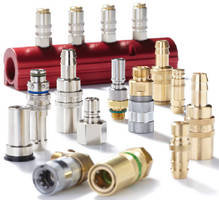 Tempering couplings for molding, designed for connecting coolant lines and injection molds, are offered for all known global profiles. European and International ranges feature safe lock technology, which prevents accidental disconnect under pressure without impacting flow rate. Additionally, extended locking sleeve allows flush plugs to be connected/disconnected without difficulty, while angled...
Read More »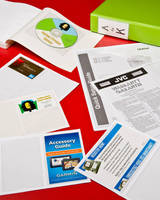 Add-A-Pocket(TM) Vinyl Pouches feature clear, durable 8 gauge vinyl on 6 gauge full pressure sensitive adhesive backs and come in 6 sizes to let users add business or index cards, CDs, signage, coupons, instructions, warranties, and other notices to virtually any presentation or product. They are available in standard sizes from 2¼ x 3¾ in. for business cards and up to 8½ x 11 in. for signs,...
Read More »
With Isotect-® A coating, Rolling Element Bearings are insulated from damage caused by passage of electrical current in large AC or DC motors. Coating acts like resistor and capacitor connected in parallel and can be applied to outer or inner ring external surfaces. Depending on operating temperature, coating has resistance ranging from several ohms up to 10 GW. If operating conditions require...
Read More »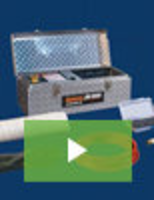 The lightweight, compact JM-1000 Mini-Jet clears grease, sand, and ice with a high pressure water jet.
Read More »