John R. Robinson Tube Plugs celebrates over 100 years servicing the condenser and heat exchanger industry. Starting in 1907 Robinson tube plugs and tube tools were at the forefront for tube cleaning and tube plugging and tube insert applications. As time went on the John R. Robinson product line expanded to the demanding industrial needs for condenser cleaners, tube expanders, tube plugs and tube...
Read More »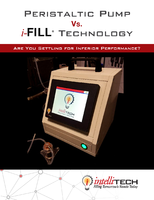 Intellitech's advanced i-FILL® pumps are used by companies working in some of the world's most demanding sectors, delivering innovative, highly accurate and repeatable results, ensuring ultimate reliability and ease of use for all of our clients.
Read More »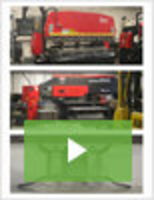 Quality Sheet Metal specializes in delivering precision, value, and customer service. With a client base that spans many diverse industries and a reputation for excellence that goes back over four decades, our clients know that we can provide the optimal combination of value and flexibility regardless of the challenge. See our video to learn what we can do for you. Through investments in state-of-the-art design, manufacturing, and quality control systems, Quality Sheet Metal remains focused on maintaining a high standard of quality, customer service, and competitive pricing. With an emphasis on customer satisfaction, Quality Sheet Metal is dedicated to establishing long-term partnerships, similar to the ones they currently have with their valued clients. If you're looking for a new partner with extensive capabilities in sheet metal fabricating and finishing, look no further.
Read More »