John R. Robinson Tube Plugs celebrates over 100 years servicing the condenser and heat exchanger industry. Starting in 1907 Robinson tube plugs and tube tools were at the forefront for tube cleaning and tube plugging and tube insert applications. As time went on the John R. Robinson product line expanded to the demanding industrial needs for condenser cleaners, tube expanders, tube plugs and tube...
Read More »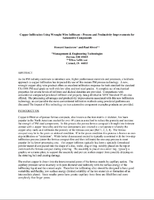 A comprehensive exploration of a new wrought copper alloy wire used in powder metallurgical infiltration methods.
Read More »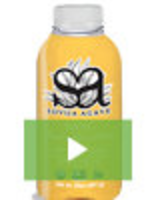 Come Alive Organics distributes all-natural, proprietary flavored agave for the food and beverage industry while helping children across the globe. Learn more about our agave products and our one sweet cause in this video and two-page PDF.
Read More »