Made from FDA-approved materials in any size and any shape, Rubber Flex Connectors provide connection between discharge chute from screen and pneumatic blow lines in mills. They replace fabric connectors used in milling industry, minimizing maintenance concerns, and provide alternate approach to rubber sleeves, socks, boots, or tubes. Constructed with smooth interior surface, products are offered...
Read More »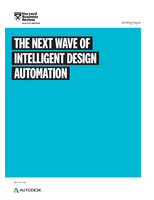 In the amount of time it takes to set up a meeting to discuss just one design, engineers can now explore designs exponentially. Generative design has catalyzed a paradigm shift in product development. This shift not only drastically decreases the time it takes to design a product. It also opens the door to design options that might never have been imagined by engineers on their own.
Read More »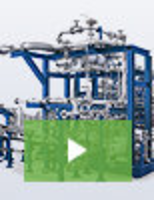 Aerzen is firmly established as a global leader in compressed air, gas, and vacuum solutions. Our reputation as an industry leader is built on consistently delivering innovative products that are at the cutting edge of technology. To learn about the industries finest blowers and oil-free and oil-injected screw compressors, see our video.
Read More »