Made from FDA-approved materials in any size and any shape, Rubber Flex Connectors provide connection between discharge chute from screen and pneumatic blow lines in mills. They replace fabric connectors used in milling industry, minimizing maintenance concerns, and provide alternate approach to rubber sleeves, socks, boots, or tubes. Constructed with smooth interior surface, products are offered...
Read More »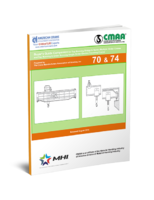 CMAA has organized this Buyer's Guide to promote standardization and to assist prospective buyer's of electric overhead traveling cranes in selection of equipment most suitable for their applications.
Read More »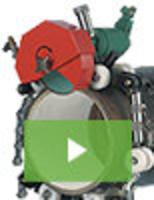 CS Unitec is a leader in power tools designed for industrial applications, with products that set the standard for robust performance and industry-leading reliability. Adding to our long list of innovation is a new line of pipe cutting machines. For cutting and beveling pipe up to 2" in thickness and diameters from 12" to 63", no other cutting system comes close. See our video to learn more.
Read More »