Made from FDA-approved materials in any size and any shape, Rubber Flex Connectors provide connection between discharge chute from screen and pneumatic blow lines in mills. They replace fabric connectors used in milling industry, minimizing maintenance concerns, and provide alternate approach to rubber sleeves, socks, boots, or tubes. Constructed with smooth interior surface, products are offered...
Read More »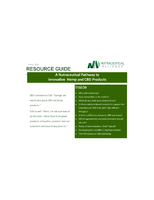 We released this white paper to help CEOs and CSOs understand the key elements of nutraceutical development, going from Concept to Consumer. In our experience at least some of the steps in the process are not well understood, resulting in important scientific and regulatory gaps in the Concept to Consumer process.
Read More »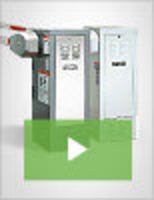 DoorKing is proud to introduce an easy add-on to its 1601 Barrier Gate Operator: The 1601 Traffic Lane Barrier. The barrier gate provides greater traffic control while eliminating the need for bollards or crash beams. Check out this video to learn more.
Read More »