Made from FDA-approved materials in any size and any shape, Rubber Flex Connectors provide connection between discharge chute from screen and pneumatic blow lines in mills. They replace fabric connectors used in milling industry, minimizing maintenance concerns, and provide alternate approach to rubber sleeves, socks, boots, or tubes. Constructed with smooth interior surface, products are offered...
Read More »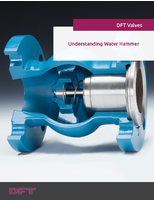 DFT Inc's engineers have been working with professionals in a range of industries for decades, helping to identify and resolve the underlying causes of water hammer. In this eBook you will learn about many of these common causes, how they impact your system and some of the basic changes you can make to eliminate them. In this eBook you will learn: What causes water hammer and why it is such a persistent problem. The role design plays in reducing the risk water hammer poses to your system. DFT's professional recommendations for coping with water hammer.
Read More »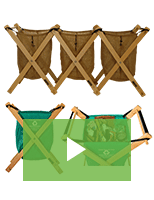 Harpro's MiddleMan™ recycling container frames and reusable bags are made from eco-friendly material, fold for easy storage, and are easy to assemble. Check out the video to learn more.
Read More »