Constructed of elastic material, Way Wipers keep slide ways clear of swarf, dust, and other abrasive materials found in workshop environments. Synthetic rubber material is resistant to mineral oils and cooling emulsions and features vulcanized metal reinforced facing. Silicone rubber wipers and wipers without metal facing are also available to accommodate unique requirements. Available in...
Read More »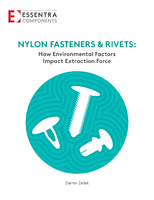 To learn more about what can affect your nylon fastener's extraction force, and how to avoid adverse side effects, download this white paper now.
Read More »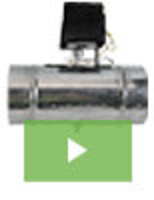 Alan Manufacturing has a long history of developing innovative solutions for HVAC applications. With over 1,000 product designs under our belt, we have gained a reputation as the go-to source for HVAC dampers, hardware, duct supports, zone control systems, and much more. Adding to this extensive list of achievements we now announce the release of our new line of Fresh Air Intake products. Designed to meet ASHRAE 62.2 standards, they are the most robust and high-performance product of their kind. See our video to learn more.
Read More »