Constructed of elastic material, Way Wipers keep slide ways clear of swarf, dust, and other abrasive materials found in workshop environments. Synthetic rubber material is resistant to mineral oils and cooling emulsions and features vulcanized metal reinforced facing. Silicone rubber wipers and wipers without metal facing are also available to accommodate unique requirements. Available in...
Read More »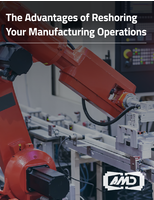 Bringing work back to the United States benefits your organization, customers, and the U.S. economy.
Read More »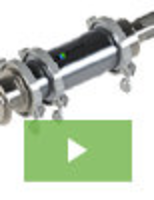 As a leader in industrial sampling equipment at Sentry Equipment, our success is built on a history of innovation and designs that epitomize value and efficiency. The new Hygienic Automatic Sampler is another example of our dedication to developing quality engineered products. To learn how this product can streamline the sampling process for dry, free-flowing materials, see our new video.
Read More »