Constructed of elastic material, Way Wipers keep slide ways clear of swarf, dust, and other abrasive materials found in workshop environments. Synthetic rubber material is resistant to mineral oils and cooling emulsions and features vulcanized metal reinforced facing. Silicone rubber wipers and wipers without metal facing are also available to accommodate unique requirements. Available in...
Read More »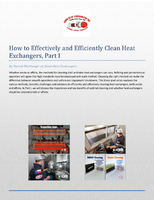 An introduction to a three part series about the importance, benefits, and methods of cleaning heat exchangers.
Read More »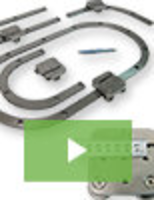 For the ultimate in precision open and closed loop guided motion systems, TPA is the leader in curved rail, liner guides. We specialize in engineering excellence, with products that exhibit an elevated level of precision, delivering robust performance, even under the most challenging conditions. See our video to learn more.
Read More »