SOUTHFIELD, Mich., Jan. 14 -- Federal-Mogul Corporation (NASDAQ:FDML) is proud to supply components or systems for nine of Ward's 10 Best Engines for 2009 model year vehicles. Federal-Mogul has designed and manufactured parts for 50 of the 70 engines recognized as the 10 Best by Ward's in the past seven years. Federal-Mogul provides a wide range of power-cylinder, sealing and heat insulation...
Read More »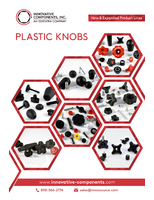 Learn more about Innovative Components' wide variety of knobs available or explore our customization options for your specific applications and needs in this compressive product guide.
Read More »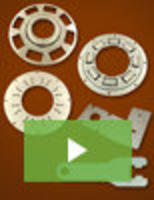 PDS is an established leader in progressive die stamping, with a reputation for providing precision and value that dates back more than half a century. Through extensive capabilities and a staff of seasoned professionals, we set the standard for quality, delivering flexible services that can meet the needs of the most challenging requirements. See our video to learn more.
Read More »