Stop by Booth #305 to See Extensive Moldmaking Supplies Offer On June 11-12, you'll find DME in Booth #305 at amerimold 2013 a trade show, technical conference and networking event in Rosemont, IL, that connects mold manufacturing and plastic injection molding. A leading manufacturer of mold technologies, DME will be featuring products from their extensive moldmaking supplies offer including:...
Read More »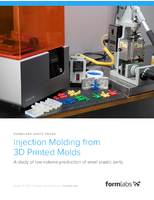 Check out this white paper to see how 3D printing may be a beneficial alternative to traditional mold making processes.
Read More »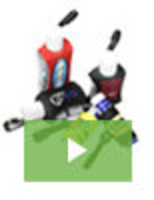 Neagle Choice has long been known as a quality source for commercial sewing, printing, die cutting, and the manufacturing of a wide range of custom products. Enhancing our service capabilities has been the key to our success, and has driven our growth into many new and exciting markets. Continuing on this trajectory, we now offer precision laser cutting and etching, adding to our long line of manufacturing services. See our video to learn all about it.
Read More »