Stop by Booth #305 to See Extensive Moldmaking Supplies Offer On June 11-12, you'll find DME in Booth #305 at amerimold 2013 a trade show, technical conference and networking event in Rosemont, IL, that connects mold manufacturing and plastic injection molding. A leading manufacturer of mold technologies, DME will be featuring products from their extensive moldmaking supplies offer including:...
Read More »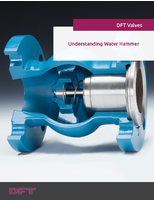 DFT Inc's engineers have been working with professionals in a range of industries for decades, helping to identify and resolve the underlying causes of water hammer. In this eBook you will learn about many of these common causes, how they impact your system and some of the basic changes you can make to eliminate them. In this eBook you will learn: What causes water hammer and why it is such a persistent problem. The role design plays in reducing the risk water hammer poses to your system. DFT's professional recommendations for coping with water hammer.
Read More »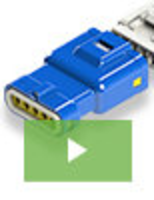 EDAC's new line of IP67 waterproof plug and socket connectors represent the cutting edge of waterproof connection technology. Part of the 560 and 572 series of connectors, they utilize innovative design concepts to deliver a level of performance and value that is unmatched in the industry. See our video to learn more.
Read More »