Stop by Booth #305 to See Extensive Moldmaking Supplies Offer On June 11-12, you'll find DME in Booth #305 at amerimold 2013 a trade show, technical conference and networking event in Rosemont, IL, that connects mold manufacturing and plastic injection molding. A leading manufacturer of mold technologies, DME will be featuring products from their extensive moldmaking supplies offer including:...
Read More »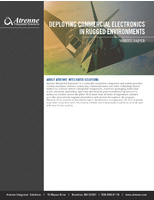 This white paper explores how Commercial Off-the-Shelf components can be used efficiently and cost-effectively in critical military applications.
Read More »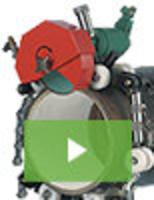 CS Unitec is a leader in power tools designed for industrial applications, with products that set the standard for robust performance and industry-leading reliability. Adding to our long list of innovation is a new line of pipe cutting machines. For cutting and beveling pipe up to 2" in thickness and diameters from 12" to 63", no other cutting system comes close. See our video to learn more.
Read More »