Stop by Booth #305 to See Extensive Moldmaking Supplies Offer On June 11-12, you'll find DME in Booth #305 at amerimold 2013 a trade show, technical conference and networking event in Rosemont, IL, that connects mold manufacturing and plastic injection molding. A leading manufacturer of mold technologies, DME will be featuring products from their extensive moldmaking supplies offer including:...
Read More »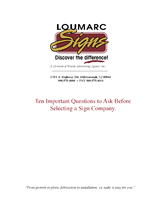 This white paper outlines 10 questions that should be asked when selecting a sign company, eliminating some of the guesswork from making the best choice for your branding and signage needs.
Read More »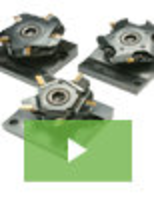 Thanks to the unique SpinSelect™ Multi-Pocket selectable quick change tool holder, it's time to rethink the range, complexity and volume of parts that your lathe can produce. Our Spin-Select™ tool was created to increase productivity and consistency by decreasing downtime associated with lathe cutting tool and insert setups or changeovers. This product is a game-changer for the industry and we're pleased to show you why.
Read More »