Main contractor is announced for massive baggage handling installation at major new US$ 7.5 billion Middle East airport Date: 12/03/2007 FKI Logistex®, a global leader in integrated material handling solutions, has won its largest baggage handling order ever - a US$ 123 million complete system and US$ 67 million five-year, full service and maintenance contract - for the New Doha...
Read More »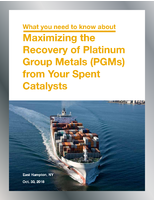 Making a decision about how to dispose of your spent precious metal catalysts? Download now to find out more about precious metal refining, the responsible and profitable solution.
Read More »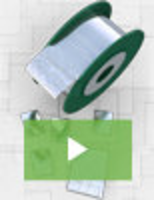 Indium Corporation has developed a new twist on traditional solder by developing a composite with a reinforced matrix internal structure. The result is a solder with increased strength and reliability. Check out this video to learn more about the mechanics behind the groundbreaking technology.
Read More »