Main contractor is announced for massive baggage handling installation at major new US$ 7.5 billion Middle East airport Date: 12/03/2007 FKI Logistex-®, a global leader in integrated material handling solutions, has won its largest baggage handling order ever - a US$ 123 million complete system and US$ 67 million five-year, full service and maintenance contract - for the New Doha International...
Read More »
This eBook describes the challenges faced by Supply Chain Leaders in Discrete Manufacturing. From consumer electronics to automotive manufacturing, most of the global economy's largest industries rely on discrete manufacturing. Manufacturers in these industries face several unique challenges. The COVID-19 pandemic, followed by war, created major disruptions in supply chains worldwide, stressing the need for more integrated, transparent systems that would facilitate proactive management and faster decision-making. With supply chain issues expected to continue in 2022 and beyond, this ebook will help describe to supply chain leaders ways to prepare for certain global challenges.
Read More »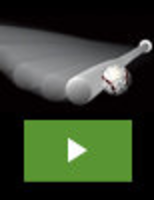 Our goal is to help every athlete derive maximum enjoyment from their sport and become a better player. We offer a line of innovative training tools that combine cutting-edge technology and out of the box thinking to deliver an unbeatable competitive advantage. The Vector® Sports Training Ball is just another example of our commitment to innovation. To learn how the Vector® is helping ballplayers everywhere, see our video.
Read More »