Fusible Link Assemblies, for Series 3000 Valves, utilize cam placed on top of spring pack rather than fixed loaded arm. Low Torque Series, ranging from 0-150 lb-in., uses valve handle to arm fusible link assembly. Mid Torque Series, ranging from 160-830 lb-in., uses detachable arming handle to arm link assembly, and High Torque Series, ranging from 835-21,000 lb-in., uses declutchable manual...
Read More »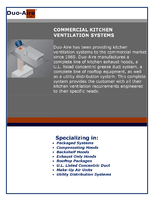 If you can't stand the heat, don't get out of the kitchen! Download this white paper and see how you can improve your commercial kitchen ventilation system.
Read More »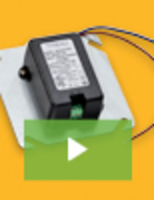 Triad Magnetics is an established leader in power supply innovation, offering product lines that span a wide range of diverse industries and applications. Adding to their long list of successful product launches, Triad announces the release of the new cutting-edge JSU Series of power supplies. To learn about all of its advantages and advanced features, see our video.
Read More »