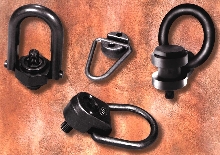 Side-pull hoist ring pivots 180 degrees, swivels 360 degrees, and is suitable for side mounting and for loads that need to be lifted and turned over. Alloy-steel ring can be used for stamping and injection molding machines, tooling fixtures, and containers.
Read More »
A Temper® Load Ring, also known as a Constant Force Adjustable Spacer, is a precision ring designed to perform as a predictable constant force element. It is fabricated from ductile, high strength stainless alloys.
Read More »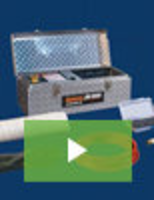 The lightweight, compact JM-1000 Mini-Jet clears grease, sand, and ice with a high pressure water jet.
Read More »