Laboratory Furniture Shipped in 7-10 DAYS! Duralab Corporation of Parlin, NJ has announced their NEW Quick Ship Program offering a selection of Laboratory Casework & Fumehoods with shipment in 7 to 10 Days. The Quick Ship Program offers a choice of base cabinets including 24 , 35" and 47" widths. Also available are Sink Units, Table Aprons, Open Wall Cabinets as well as 47" and 70" Fume Hoods....
Read More »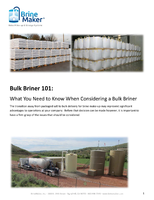 If you're thinking about switching from packaged to bulk salt, check out this white paper and see if a bulk briner is right for your application.
Read More »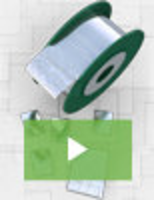 Indium Corporation has developed a new twist on traditional solder by developing a composite with a reinforced matrix internal structure. The result is a solder with increased strength and reliability. Check out this video to learn more about the mechanics behind the groundbreaking technology.
Read More »