Laboratory Furniture Shipped in 7-10 DAYS! Duralab Corporation of Parlin, NJ has announced their NEW Quick Ship Program offering a selection of Laboratory Casework & Fumehoods with shipment in 7 to 10 Days. The Quick Ship Program offers a choice of base cabinets including 24 , 35" and 47" widths. Also available are Sink Units, Table Aprons, Open Wall Cabinets as well as 47" and 70" Fume Hoods....
Read More »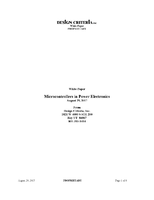 This white paper explores the power supply advantages of digital microcontrollers, as well as how digital power supplies can be used to manage entire systems.
Read More »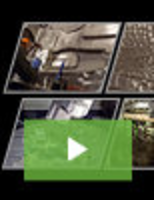 Standex Engraving Mold-Tech is the premier, global supplier for mold texturing and surface finishing. With a full range of services, Standex Engraving Mold-Tech is also the only nickel shell supplier producing in three global locations. See our video to learn more.
Read More »