Laboratory Furniture Shipped in 7-10 DAYS! Duralab Corporation of Parlin, NJ has announced their NEW Quick Ship Program offering a selection of Laboratory Casework & Fumehoods with shipment in 7 to 10 Days. The Quick Ship Program offers a choice of base cabinets including 24 , 35" and 47" widths. Also available are Sink Units, Table Aprons, Open Wall Cabinets as well as 47" and 70" Fume Hoods....
Read More »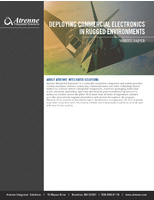 When it comes to defense, all operations require a high degree of coordination and processing. As a result, airborne intelligence, surveillance and reconnaissance (ISR) has become a crucial component of military activity. In order to maintain stealth and avoid detection, ISR missions are forced to fly at extremely high altitudes. These altitudes present a number of environmental obstacles such as extreme temperature ranges or fluctuating atmospheric pressure – most of which cannot normally be handled by commercially available components. However, because of rising costs and time delays, developing application-specific hardware is becoming less feasible. Using a real-life case study, this white paper explores in great detail a scenario in which Commercial Off-the-Shelf (COTS) components were able to be used for a critical, extreme environment application. Check out this report, and see if cost-saving commercial COTS components can possibly be utilized for your specific needs.
Read More »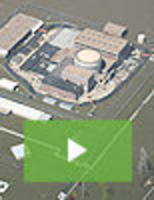 Aqua Dam is the ultimate solution for large-scale water control projects. It combines lightweight, large size, and portability all in one innovative product. To learn more about the uses, and applications of Aqua Dam, or to see it in action, check out our new video to get all the details.
Read More »