SOUTHFIELD, Mich. -- Three innovative vehicle technologies from Federal-Mogul Corporation (OTCBB:FDMLQ) have been selected as finalists and a fourth has received an honorable mention citation in the 2007 Automotive News PACE (Premier Automotive Suppliers' Contributions to Excellence) Awards competition. Considered the benchmark for innovation among suppliers of vehicle components and subsystems,...
Read More »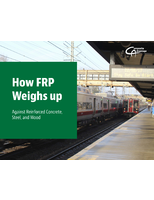 How FRP Weighs up against reinforced concrete, steel, and wood.
Read More »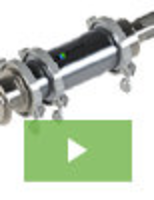 As a leader in industrial sampling equipment at Sentry Equipment, our success is built on a history of innovation and designs that epitomize value and efficiency. The new Hygienic Automatic Sampler is another example of our dedication to developing quality engineered products. To learn how this product can streamline the sampling process for dry, free-flowing materials, see our new video.
Read More »