SOUTHFIELD, Mich. -- Three innovative vehicle technologies from Federal-Mogul Corporation (OTCBB:FDMLQ) have been selected as finalists and a fourth has received an honorable mention citation in the 2007 Automotive News PACE (Premier Automotive Suppliers' Contributions to Excellence) Awards competition. Considered the benchmark for innovation among suppliers of vehicle components and subsystems,...
Read More »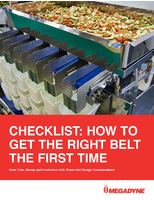 This guide is intended to help identify and address application criteria necessary to specify the right belt to deliver a highly efficient, reliable product.
Read More »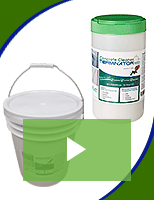 To enhance its appearance by removing oil stains, Terminator-HSD uses micro bacteria to remove the stain without harsh chemicals, acids, or detergents. Check out the video to learn more.
Read More »