SOUTHFIELD, Mich. -- Three innovative vehicle technologies from Federal-Mogul Corporation (OTCBB:FDMLQ) have been selected as finalists and a fourth has received an honorable mention citation in the 2007 Automotive News PACE (Premier Automotive Suppliers' Contributions to Excellence) Awards competition. Considered the benchmark for innovation among suppliers of vehicle components and subsystems,...
Read More »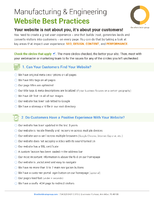 From content to SEO to design, this "Website Best Practices" checklist can help your company craft the perfect website.
Read More »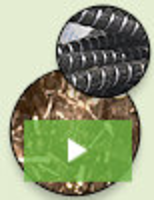 Fiber Reinforced Polymers (FRP), represents a truly groundbreaking advancement in structural reinforcement. Lightweight, strong, and green, they are changing the way the construction industry thinks about rebar. Unlike steel, FRPs don't rust and are far stronger than standard rebar. To learn why Fiber Reinforced Polymers are poised to change the way the world builds, see our video.
Read More »