SOUTHFIELD, Mich. -- Three innovative vehicle technologies from Federal-Mogul Corporation (OTCBB:FDMLQ) have been selected as finalists and a fourth has received an honorable mention citation in the 2007 Automotive News PACE (Premier Automotive Suppliers' Contributions to Excellence) Awards competition. Considered the benchmark for innovation among suppliers of vehicle components and subsystems,...
Read More »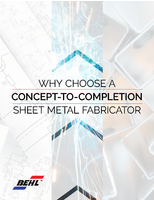 Concept-to-Completion provides you with the services and guidance you need to get your metal fabrication project done better, faster, and more cost effectively, all in one place.
Read More »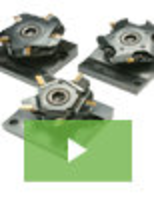 Thanks to the unique SpinSelect™ Multi-Pocket selectable quick change tool holder, it's time to rethink the range, complexity and volume of parts that your lathe can produce. Our Spin-Select™ tool was created to increase productivity and consistency by decreasing downtime associated with lathe cutting tool and insert setups or changeovers. This product is a game-changer for the industry and we're pleased to show you why.
Read More »