With maximum rated pressure of 25 psi, Pneuma-Seal® elastomeric bladders come in standard lengths of 6, 9, and 12 in. and measure 1Â-¼ in. wide. Thickness ranges from 5/8 in. (not inflated) to 1 in. (fully inflated), providing 3/8 in. range of motion. Plug-and-play EPDM bladders come unsupported or pre-mounted in protective aluminum housings with 6 in. long flexible hose air connection...
Read More »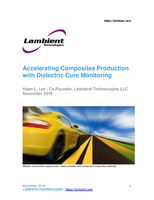 This white paper provides an in-depth explanation of how dielectric monitoring works, and why it's the best choice for any company working with advanced composite materials.
Read More »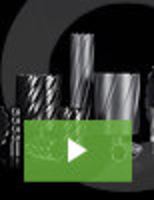 As a globally recognized manufacturer of industrial grade portable tools, Euroboor is at the forefront of drilling and cutting technology. Our reputation as an industry leader is built on robust products that fit a wide range of industrial cutting and drilling applications. See our video to learn more about all of our quality products.
Read More »