With maximum rated pressure of 25 psi, Pneuma-Seal® elastomeric bladders come in standard lengths of 6, 9, and 12 in. and measure 1-¼ in. wide. Thickness ranges from 5/8 in. (not inflated) to 1 in. (fully inflated), providing 3/8 in. range of motion. Plug-and-play EPDM bladders come unsupported or pre-mounted in protective aluminum housings with 6 in. long flexible hose air connection...
Read More »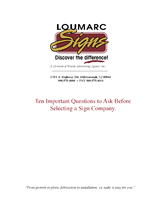 This white paper outlines 10 questions that should be asked when selecting a sign company, eliminating some of the guesswork from making the best choice for your branding and signage needs.
Read More »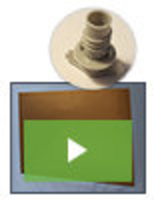 As a globally recognized provider of full-service packaging products and services, we have a history of developing innovative solutions that promote enhanced efficiency in a wide range of packing applications. Our new AIRSHIELD™ product is just another example of how we are helping food and beverage manufacturers to extend the life of their products. To learn more about this cutting-edge product, see our video.
Read More »