Designed for multimedia and displays industry, Expand MonitorStand can be used as freestanding monitor holder, or can be completely or partially integrated with Expand 2000. Pole is available in heights of 48 1/16, 68 7/8 and 76 3/4 in., and weighs 6.2-9.25 lb. Foot, including adaptors and fastening device, weighs 28.2 lbs. Pole is made of aluminium while foot is constructed of cast iron with...
Read More »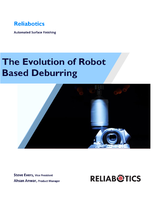 This white paper provides an overview into the evolution of robot-based deburring.
Read More »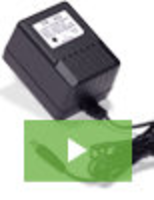 Triad Magnetics, an industry leader and one of the most trusted names in transformer design and manufacturing, is proud to announce the release of the Triad WAU Wall Plug-In AC Power Supply. Engineered to provide robust performance and high reliability, it is setting the standard for 120V/60Hz power supplies. See our video to learn all about it.
Read More »