MENOMONEE FALLS, Wis. - Magnetek, Inc. has been awarded contracts to supply its Mondel Braking Systems for 10 heavy moveable bridge projects located across the United States. The orders, valued at $800,000, are for bridges located in New York, Chicago, Atlantic Beach, N.Y.; West Palm Beach, Fla.; Cleveland, Ohio; Elizabeth City, N.C.; Wrightsville, N.C.; Gloucester, Mass.; and LaRosa, La. The...
Read More »
In this eBook, discussed are the factors to consider when choosing the right safety grating for your application and details about the varieties offered by Metalex.
Read More »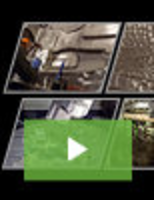 Standex Engraving Mold-Tech is the premier, global supplier for mold texturing and surface finishing. With a full range of services, Standex Engraving Mold-Tech is also the only nickel shell supplier producing in three global locations. See our video to learn more.
Read More »