MENOMONEE FALLS, Wis. - Magnetek, Inc. has been awarded contracts to supply its Mondel Braking Systems for 10 heavy moveable bridge projects located across the United States. The orders, valued at $800,000, are for bridges located in New York, Chicago, Atlantic Beach, N.Y.; West Palm Beach, Fla.; Cleveland, Ohio; Elizabeth City, N.C.; Wrightsville, N.C.; Gloucester, Mass.; and LaRosa, La. The...
Read More »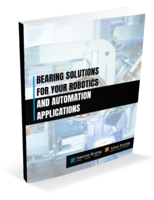 This ebook provides an in-depth overview into bearing solutions for your robotics and automation applications.
Read More »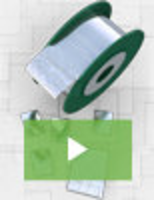 Indium Corporation has developed a new twist on traditional solder by developing a composite with a reinforced matrix internal structure. The result is a solder with increased strength and reliability. Check out this video to learn more about the mechanics behind the groundbreaking technology.
Read More »