MENOMONEE FALLS, Wis. - Magnetek, Inc. has been awarded contracts to supply its Mondel Braking Systems for 10 heavy moveable bridge projects located across the United States. The orders, valued at $800,000, are for bridges located in New York, Chicago, Atlantic Beach, N.Y.; West Palm Beach, Fla.; Cleveland, Ohio; Elizabeth City, N.C.; Wrightsville, N.C.; Gloucester, Mass.; and LaRosa, La. The...
Read More »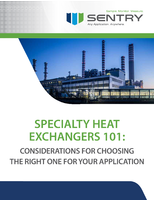 Specialty heat exchangers play an important role in a wide variety of industrial applications, and it's crucial to select the correct device for your application. Check out this guide and learn how to choose the right heat exchanger.
Read More »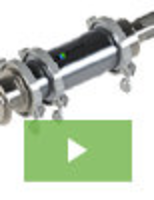 As a leader in industrial sampling equipment at Sentry Equipment, our success is built on a history of innovation and designs that epitomize value and efficiency. The new Hygienic Automatic Sampler is another example of our dedication to developing quality engineered products. To learn how this product can streamline the sampling process for dry, free-flowing materials, see our new video.
Read More »