MENOMONEE FALLS, Wis. - Magnetek, Inc. has been awarded contracts to supply its Mondel Braking Systems for 10 heavy moveable bridge projects located across the United States. The orders, valued at $800,000, are for bridges located in New York, Chicago, Atlantic Beach, N.Y.; West Palm Beach, Fla.; Cleveland, Ohio; Elizabeth City, N.C.; Wrightsville, N.C.; Gloucester, Mass.; and LaRosa, La. The...
Read More »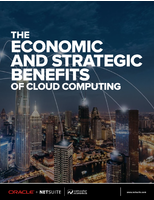 Cloud computing and software-as-a-service (SaaS) vs. on-premise systems and proprietary software, which one should you choose? Check out this report, and find out which solution is best for your IT needs.
Read More »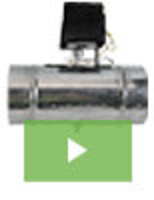 Alan Manufacturing has a long history of developing innovative solutions for HVAC applications. With over 1,000 product designs under our belt, we have gained a reputation as the go-to source for HVAC dampers, hardware, duct supports, zone control systems, and much more. Adding to this extensive list of achievements we now announce the release of our new line of Fresh Air Intake products. Designed to meet ASHRAE 62.2 standards, they are the most robust and high-performance product of their kind. See our video to learn more.
Read More »