7th generation of compatible removable disk is 4x higher than DAT tape. BOULDER, Colo., Nov. 10 /-- ProStor Systems, the leader in enterprise-class removable disk storage systems for business backup, archiving and retention management, today announced the availability of a new 640GB (1.28TB compressed) RDX-® removable disk cartridge. As with all industry standard RDX removable disks, the latest...
Read More »
Worldwide carbon monoxide demand is estimated to be growing at about +4% per year. In the petrochemical industry, carbon monoxide is mainly used in the production of acetic acid and polyurethane intermediates. Air Liquide has just commissioned the world's largest carbon monoxide unit, handing it over to the customer, Saudi International Petrochemicals Company (Sipchem). This new carbon monoxide...
Read More »
Designed for installation in thin walled sheet metal, GN 822.1 Steel Mini Indexing Plungers offer lockout position for applications that require plunger pin to be retracted for extended period of time. They are made of zinc-plated, blue passivated steel, with stainless steel plunger and spring, and non-removable knob of matte black glass fiber reinforced nylon plastic. Offered in metric sizes and...
Read More »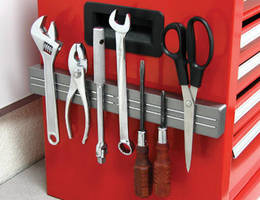 Available in screw-mount and magnetic-mount styles, 12 in. Magnetic Knife and Tool Holder holds up to 30 lb/in. Unit stores frequently used knives, utensils, and tools for quick access. Magnetic mount style bar attracts to any ferrous metal surface with permanent magnets, will not slip from mounted position, and is movable to other work areas.
Read More »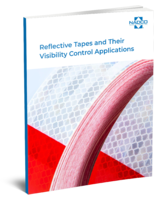 This ebook provides an overview into reflective tapes and their visibility control applications.
Read More »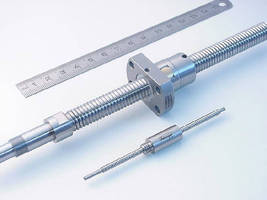 Available with 0.5-3 mm leads, 5 mm Miniature Ball Screws come in 4 nut styles. Single nut Series 1112 has connecting thread without wipers, while single nut Series 1412 has double flange and wipers on both ends, and Series 1214 consists of cylindrical nut without wipers. Using end-cap ball returns manufactured from plastic rather than metal tubes, single nut Series 2422 is virtually noiseless....
Read More »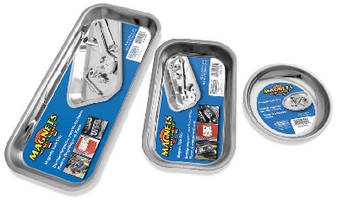 Available in 14 x 6.25 x 1.5 in. rectangle, 9.5 x 5.6 x 1.5 in. rectangle, and 6 x 1.25 in. round sizes, Magnetic Parts Trays are suited for any project involving assembly and disassembly with small metal parts. Trays feature corrosion-resistant stainless steel construction and permanent magnets covered with rubber footing to prevent scratching and damage to surfaces. They can be used...
Read More »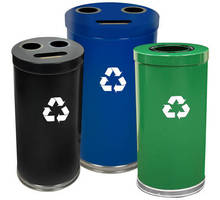 Allowing either 1 or 3 separate stream recycling to be collected within small area, RT metal containers are available in 15 or 18 in. for collection of paper, clear plastics, glass, and other recyclable materials. Each recycling stream is collected in separate heavy-duty plastic liner. One-opening 15RT includes single 24 gal liner, while 3-stream version comes with three 8 gal liners. One-opening...
Read More »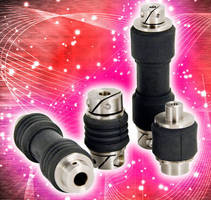 Neo-Flex couplings include Short Series V50FSR and V50FSRM models as well as Long Series V5DFLR and V5DFLRM versions. They are manufactured from 73 durometer molded neoprene with 303 SS hubs and are offered with conventional pin type hubs which use set screw for fastening. Fairloc-® versions include integral hub fastener which eliminates marred shafts. Couplings also offer shaft-to-shaft...
Read More »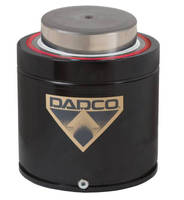 Available with 195 mm dia body and stroke lengths from 25-200 mm, 22-ton Ultra Force Extended-® Series Model UX.20000 nitrogen gas spring fits 10 ton ISO standard size full height gas spring envelope. Unit incorporates UltraPak-® cartridge technology, which is comprised of bearing and seal constructed to extend gas spring life. UX.20000 has linking capability through its G 1/8 port, and comes...
Read More »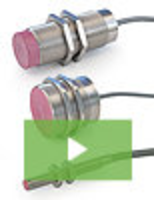 Locon Sensor Systems offer robust sensor solutions for even the most severe environmental conditions. Their line of high-temp inductive sensors and their cylindrical photoelectric series can operate in temperatures up to 250 degrees Celsius. See our video to learn more.
Read More »