Olean, NY - All companies strive to provide their customers with a reliable and efficient product that will perform to both their personal expectations and those of the customer. To continually produce a quality product that meets the high demands of today's consumers, manufacturers must have a thorough understanding of the functions the bearing executes in the application. Unfortunately, bearing...
Read More »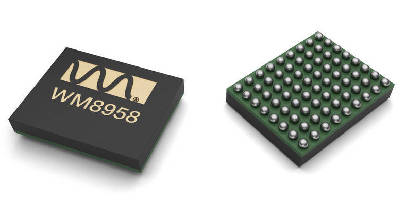 Housed in 72-ball W-CSP, multi-channel Model WM8958 provides 100 dB SNR during digital-to-analog playback. Audio enhancement DSP runs multiband compressor, enabling loud, clear sound from small speakers without causing overload or damage. Integrated stereo Class D/AB speaker driver and Class W headphone driver minimize power consumption during playback, while active ground loop noise rejection...
Read More »
CARPENTERSVILLE, IL - October 28, 2010 - Acme Industrial Company, a subsidiary of Jergens, Inc., has announced that it has been approved by the United States Defense Logistics Agency as a supplier of Class 3 Threaded Fasteners. The Qualified Suppliers List for Manufacturers (QSLM) approval extends to Acme's keylocking stud products, which provide high pull-out strength and torque-out capability....
Read More »
There are multiple things to consider when choosing a bore configuration for your application. Check out this e-book to learn more!
Read More »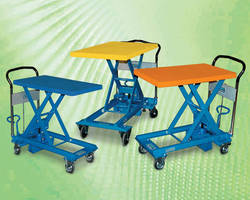 PORTLAND, ME - Southworth Products has redesigned its Dandy Lift(TM) line of lifter/transporters for a still higher level of convenience and comfort that makes work faster, safer, and easier in all industries. For nearly 30 years, Dandy Lifts have set the standard for quality, performance, and overall value in foot-pump hydraulic lifter/transporters. Their hydraulics offer infinite height...
Read More »
All sizes carry cULus, ATEX, GOST, and IECEx certification Cleveland, OH - October 2010 - Adalet has completed a new line of Exe increased safety enclosures designed with -¼ turn door latching for quick and easy access. The new VC4X6 & VH4X6 increased safety enclosures are cULus, ATEX, GOST, and IECEx certified to house terminal block assemblies in Exe rated Zone 1 & 2 hazardous locations. The...
Read More »
Company displays full line of newly engineered pinch valves and micro-pumps Boonton, NJ - Bio-Chem Fluidics will feature its full line of fluid handling components for medical and analytical equipment at the COMPAMED 2010 International Trade Fair, November 17-19 at the Messe Arena (Düsseldorf, Germany). The company's redesigned pinch valves and solenoid operated micro-pumps will be on display...
Read More »
3300 Series Now UL Listed As Burglary Resistant Electric Strike. Dallas, TX - The 3300 Series Electric Strikes from Dortronics, featured here today at ASIS 2010 are now UL Listed. The popular series is compatible with most aluminum door frame cutouts and is suitable for most wood and hollow metal door frames. The 3300 Series Electric Strikes come complete with an ANSI strike plate for hollow...
Read More »
DIN-releasable, POWR-GARD-® LF Series of indicating fuse blocks are suited for panel shops and OEMs. Universal mounting holes aid in drop-in replacement and snap-to-release feature allows fuse block to be easily mounted and released from 35 mm hat DIN rail. UL Classes H/K5 and R rated units include voltages and amperages of 250 and 600 V, and 30-100 A where as UL Class J rated units have voltage...
Read More »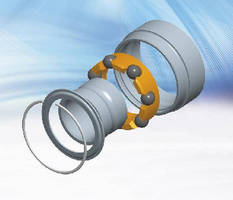 With typical roundness of less than 0.5 -µm, X-life Precision Ball Bearings utilize ceramic balls, which are tribo-chemically inert and feature 3,200 Kg/m-³ density, minimizing wear and extending lubricant life. All races are double honed and super finished, typically in region of 0.01 -µm Ra. Angular contact ball bearings have halo or window cage that will not be ejected from bearing when...
Read More »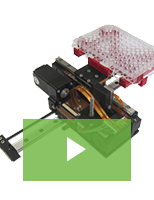 TPA Motion's microplate handling robots are designed specifically for medical instruments and lab automation devices. Check out the video to learn more.
Read More »