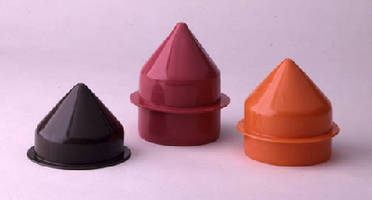 Patented cone tipped double plugs aid in roll stacking, ideal for robotic applications. (Greenville, Wis.) - Patented plastic double plugs with a cone tip help speed stacking and palletizing of slit rolls whether done manually or with robotic handling. Used in combination with divider sheets with pre-cut holes that align with slit roll cores, the rounded plug bottoms insert easily into holes and...
Read More »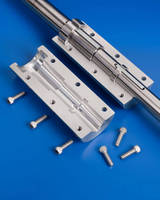 Large bore couplings feature axial and annular keyways to transmit torque while restraining lateral motion in pumps and mixers driven by unsupported shafts. Offered in 1-5 in. ID sizes, keyways are machined to customer specifications. Couplings are available in steel, stainless steel, or aluminum and come with straight- or stepped bores to join dissimilar shafts.
Read More »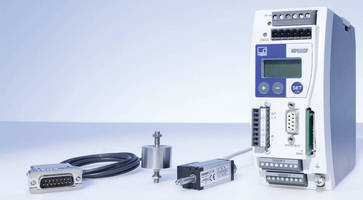 Marlboro - Quality monitoring is constantly increasing in importance in modern production. The metrology technology specialist HBM offers a comprehensive range of products in the Industrial Process Control (IPC) sector for various applications, for example, switch checks or monitoring of press-fit or forming processes. These products range from sensors via amplifiers right up to the controllers...
Read More »
Olean, NY - All companies strive to provide their customers with a reliable and efficient product that will perform to both their personal expectations and those of the customer. To continually produce a quality product that meets the high demands of today's consumers, manufacturers must have a thorough understanding of the functions the bearing executes in the application. Unfortunately, bearing...
Read More »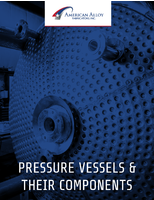 This white paper provides an in-depth look into custom fabricated pressure vessels and their components.
Read More »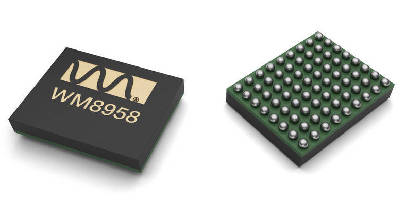 Housed in 72-ball W-CSP, multi-channel Model WM8958 provides 100 dB SNR during digital-to-analog playback. Audio enhancement DSP runs multiband compressor, enabling loud, clear sound from small speakers without causing overload or damage. Integrated stereo Class D/AB speaker driver and Class W headphone driver minimize power consumption during playback, while active ground loop noise rejection...
Read More »
CARPENTERSVILLE, IL - October 28, 2010 - Acme Industrial Company, a subsidiary of Jergens, Inc., has announced that it has been approved by the United States Defense Logistics Agency as a supplier of Class 3 Threaded Fasteners. The Qualified Suppliers List for Manufacturers (QSLM) approval extends to Acme's keylocking stud products, which provide high pull-out strength and torque-out capability....
Read More »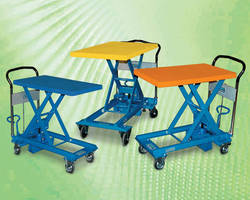 PORTLAND, ME - Southworth Products has redesigned its Dandy Lift(TM) line of lifter/transporters for a still higher level of convenience and comfort that makes work faster, safer, and easier in all industries. For nearly 30 years, Dandy Lifts have set the standard for quality, performance, and overall value in foot-pump hydraulic lifter/transporters. Their hydraulics offer infinite height...
Read More »
All sizes carry cULus, ATEX, GOST, and IECEx certification Cleveland, OH - October 2010 - Adalet has completed a new line of Exe increased safety enclosures designed with Â-¼ turn door latching for quick and easy access. The new VC4X6 & VH4X6 increased safety enclosures are cULus, ATEX, GOST, and IECEx certified to house terminal block assemblies in Exe rated Zone 1 & 2 hazardous locations....
Read More »
3300 Series Now UL Listed As Burglary Resistant Electric Strike. Dallas, TX - The 3300 Series Electric Strikes from Dortronics, featured here today at ASIS 2010 are now UL Listed. The popular series is compatible with most aluminum door frame cutouts and is suitable for most wood and hollow metal door frames. The 3300 Series Electric Strikes come complete with an ANSI strike plate for hollow...
Read More »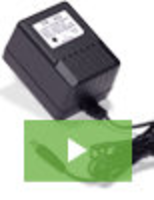 Triad Magnetics, an industry leader and one of the most trusted names in transformer design and manufacturing, is proud to announce the release of the Triad WAU Wall Plug-In AC Power Supply. Engineered to provide robust performance and high reliability, it is setting the standard for 120V/60Hz power supplies. See our video to learn all about it.
Read More »