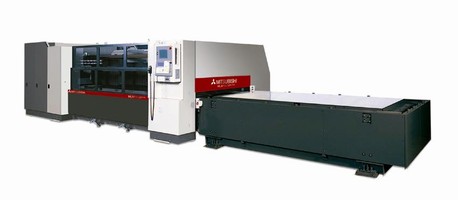 4th High Speed Laser Cutting Machine Accelerates Production, Reduces Turnaround Hanover, PA, August 28, 2008 -- Wilke Enginuity, Inc., a provider of a variety of precision laser cutting and CNC machining services, is proud to announce that they have added a fourth state-of-the-art high speed laser cutting machine to their already robust manufacturing facility. This is the most modern laser...
Read More »
Clover, SC, August 6, 2008 - Springfield Manufacturing LLC (SMLLC) proudly announces that their Quality Management System has received certification as compliant to ISO 9001:2000 and AS9100-B in accordance with AS9104A, on 01 August 2008. Bureau Veritas Certification North America, Inc. located in Jamestown, NY has been chosen as SMLLC's partner in the certification process. This achievement was...
Read More »
EVANSVILLE, IN -- When the rising cost of steel drove a top consumer products marketer to find a more cost-effective way to display its line, Crescent Plastics responded with a brilliant solution that paid off in several ways. By combining a high-gloss plastic extrusion with a concentrate formulated with a specific particle size and pigment distribution, Crescent produced a point-of-purchase...
Read More »
Kent, WA - August 6, 2008 - Flow International Corporation, the world's leading developer and manufacturer of industrial waterjet machines for cutting and cleaning applications announced that it has received purchase orders for four systems under the recently awarded contract to exclusively supply Airbus with Composite Machining Center (CMC) abrasive waterjet and routing machine tool systems to...
Read More »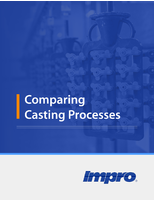 This white paper compares and contrasts common casting processes.
Read More »
Photo Sciences, Inc. of Torrance, California has developed a unique approach to manufacturing custom digital gray scales using sophisticated micro-lithography techniques typically used to produce photomasks for the semiconductor industry. The custom digital gray scales produced by Photo Sciences are on glass or quartz plates with microscopic images etched into a chrome coating on one surface of...
Read More »
Featuring 2.13 micron square SRAM bitcell optimized for high density embedded memory design for high resolution WQVGA, HVGA, and VGA TFT panels with 2.5 in. panel size and above, CL130H32 is 0.13 micron high voltage technology. It offers Asymmetry High Voltage Well for denser design, one-time-programmable cell for gamma color tuning and voltage trimming, ESD protection, and metal capacitors...
Read More »
Atlanta, GA - August 5, 2008 -- Quickparts (http://www.quickparts.com), one of North America's largest providers of custom designed parts, from rapid prototyping to production parts, today announced the availability of a new gray ABS-like Stereolithography (SLA) material for use in Rapid Prototyping and RTV/Silicone master patterns. For our customers that need functional detailed SLA parts,...
Read More »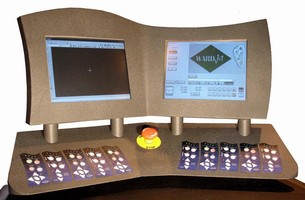 Come see us at FabTech Tallmadge, Ohio - July 8, 2008 - WARDJet, Inc. a leading manufacturer of waterjet cutting machines, now offers over 20 models for customers to choose from. WARDJet produces systems with multiple 5 axis abrasive or water only cutting heads. WARDJet also specializes in custom machine applications with a huge selection of options that can be mounted on the units such as height...
Read More »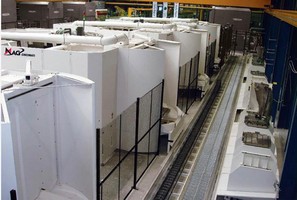 Proven cell design automates production for highest machine utilization, while "teamkey" process development optimizes titanium cutting productivity and part throughput July 2008 - MAG Cincinnati (Hebron, KY) begins take-off roll for TECT Aerospace on a high-powered cell for automated machining of large titanium airframe components. The TECT order covers a three-machine five-axis machining cell...
Read More »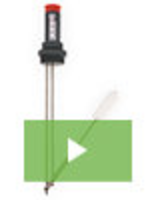 Krueger Sentry Gauge, a leader in chemical sight gauges, now offers the ultimate in aggressive liquid storage monitoring devices. From sulfuric and hydrochloric acid to bleach, and acetone, our products are designed with robust features that deliver a long and trouble-free service life. See our video to learn all about this new and innovative line of sight gauges.
Read More »