Medway, Massachusetts, USA - The Apshen Stencil Foil Adapter System for the DEK® VectorGuard® High Tension stencil frame, developed by Quick Tensioning Systems (QTS), won a coveted New Product Introduction (NPI) Award at IPC/APEX 2015 in San Diego, California. Apshen won in the "Screen/Stencil Printing Peripherals/Consumables" award category. The QTS Apshen was developed to give...
Read More »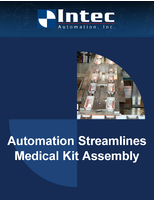 Automation technology is key to streamlining medical kit assembly operations. Our eBook delves into the benefits of automation, the industries it serves, and its role in COVID-19 response.
Read More »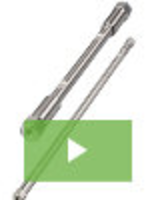 Jordi Labs provides materials solutions that set the standard for innovation and quality. Our line of GPC and GFC columns are on the cutting edge of precision manufacturing and a result of our uncompromising commitment to quality and customer service. See our video to learn more.
Read More »