Medway, Massachusetts, USA - The Apshen Stencil Foil Adapter System for the DEK® VectorGuard® High Tension stencil frame, developed by Quick Tensioning Systems (QTS), won a coveted New Product Introduction (NPI) Award at IPC/APEX 2015 in San Diego, California. Apshen won in the "Screen/Stencil Printing Peripherals/Consumables" award category. The QTS Apshen was developed to give...
Read More »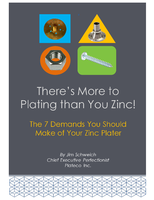 To find out more about the seven demands you should make of your zinc plater, download now.
Read More »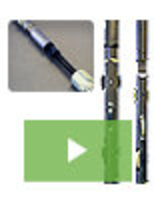 For over 35 years our Wheeled Rod Guide Couplings, have been at work in oil fields across the globe. Our products are engineered to extend the service life of sucker rods and tubing, delivering cutting-edge innovation that enhances oilfield operation, maximizes output, and enhancing overall operations. To learn about the advantages of using Wheeled Rod Guide Couplings in your wells, see our video.
Read More »