Harrisburg – Governor Tom Corbett announced today that Technical Process and Engineering, Inc. will invest more than $1.6 million in an expansion that is expected to result in 34 new and retained jobs in Carbon County. Our efforts to improve Pennsylvania's business climate and work with our regional partners in the field is resulting in new jobs for our workers," Corbett said. "Technical...
Read More »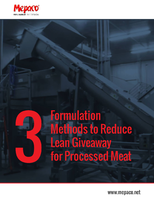 Download this white paper, and learn about three methods that can help you improve your bottom line and yield by reducing lean tissue giveaway.
Read More »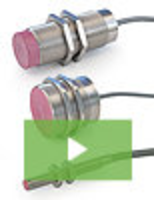 Locon Sensor Systems offer robust sensor solutions for even the most severe environmental conditions. Their line of high-temp inductive sensors and their cylindrical photoelectric series can operate in temperatures up to 250 degrees Celsius. See our video to learn more.
Read More »