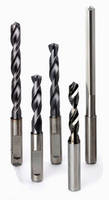 (LATROBE, PA) - For a limited time, customers that purchase a new WIDIA(TM) solid-carbide drill are eligible for a free drill reconditioning. The free reconditioning is good for eligible drills purchased through June 30, 2010. (Customers have until September 30, 2010 to redeem the cards). WIDIA's a world leader in milling inserts and end mills - now's a great time to try our drills and holemaking...
Read More »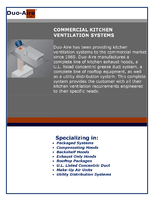 If you can't stand the heat, don't get out of the kitchen! Download this white paper and see how you can improve your commercial kitchen ventilation system.
Read More »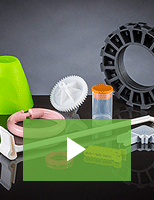 The Rodon Group is a proven leader in high-volume, close tolerance injection molding. We offer globally competitive, innovative manufacturing solutions for a broad range of industries. Check out our video to learn more.
Read More »