JMK Tool, Die & Manufacturing Co., Inc. offers an innovative and unique diversity of its experience and equipment for stampings. As all-around stamping experts, with their own in-house tool/die making state of the art equipment, they can produce quality tooling for virtually any industry. They also have the ability to handle both simple, short-term projects along with more complex assignments...
Read More »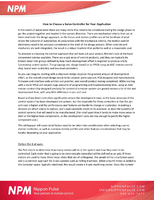 Choosing the best controller for your specific application is of the utmost importance. This white paper offers an overview of feature and motion profile considerations.
Read More »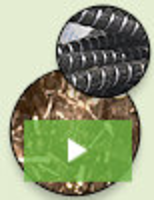 Fiber Reinforced Polymers (FRP), represents a truly groundbreaking advancement in structural reinforcement. Lightweight, strong, and green, they are changing the way the construction industry thinks about rebar. Unlike steel, FRPs don't rust and are far stronger than standard rebar. To learn why Fiber Reinforced Polymers are poised to change the way the world builds, see our video.
Read More »