JMK Tool, Die & Manufacturing Co., Inc. offers an innovative and unique diversity of its experience and equipment for stampings. As all-around stamping experts, with their own in-house tool/die making state of the art equipment, they can produce quality tooling for virtually any industry. They also have the ability to handle both simple, short-term projects along with more complex assignments...
Read More »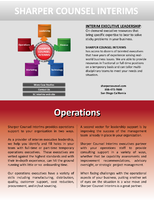 This paper from Sharper Counsel Interims explores the ways in which strong operational leadership can provide support to companies in order to guide them through tough and complicated problems.
Read More »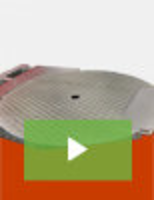 Are you in need of safer, more efficient transportation equipment? Do you feel like your delivery equipment could really use an upgrade? Check out this video, and learn about Halo Ramp Company's patented safety platforms, and how they help you bypass your trickiest delivery challenges.
Read More »