The Miller metal cutting offering now includes oxy-fuel products formerly branded as Smith Equipment. APPLETON, Wis.Â- – Miller Electric Mfg. Co. has announced that it has consolidated the Smith Equipment oxy-fuel cutting equipment product line under the Miller brand. The consolidation expands the current Miller metal cutting offering, which includes a variety of portable plasma cutting...
Read More »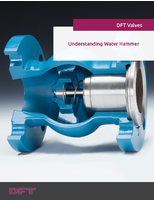 DFT Inc's engineers have been working with professionals in a range of industries for decades, helping to identify and resolve the underlying causes of water hammer. In this eBook you will learn about many of these common causes, how they impact your system and some of the basic changes you can make to eliminate them. In this eBook you will learn: What causes water hammer and why it is such a persistent problem. The role design plays in reducing the risk water hammer poses to your system. DFT's professional recommendations for coping with water hammer.
Read More »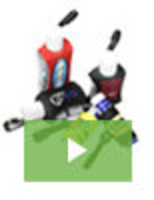 Neagle Choice has long been known as a quality source for commercial sewing, printing, die cutting, and the manufacturing of a wide range of custom products. Enhancing our service capabilities has been the key to our success, and has driven our growth into many new and exciting markets. Continuing on this trajectory, we now offer precision laser cutting and etching, adding to our long line of manufacturing services. See our video to learn all about it.
Read More »