The Miller metal cutting offering now includes oxy-fuel products formerly branded as Smith Equipment. APPLETON, Wis.Â- – Miller Electric Mfg. Co. has announced that it has consolidated the Smith Equipment oxy-fuel cutting equipment product line under the Miller brand. The consolidation expands the current Miller metal cutting offering, which includes a variety of portable plasma cutting...
Read More »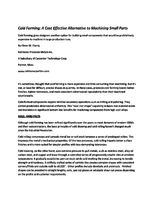 Cold forming offers tight tolerances, dimensional stability, and advanced surface finishes, while also saving you in raw material wastes costs.
Read More »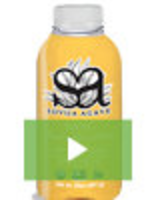 Come Alive Organics distributes all-natural, proprietary flavored agave for the food and beverage industry while helping children across the globe. Learn more about our agave products and our one sweet cause in this video and two-page PDF.
Read More »