The Miller metal cutting offering now includes oxy-fuel products formerly branded as Smith Equipment. APPLETON, Wis.Â- – Miller Electric Mfg. Co. has announced that it has consolidated the Smith Equipment oxy-fuel cutting equipment product line under the Miller brand. The consolidation expands the current Miller metal cutting offering, which includes a variety of portable plasma cutting...
Read More »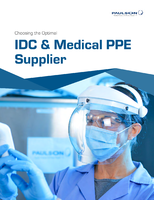 This white paper provides an in-depth overview into infectious disease control (IDC) medical PPE including development, key benefits, applications and product offerings.
Read More »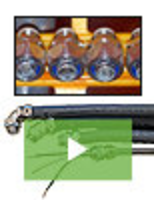 Anamet Electrical's 316 Stainless steel SEALTITE® fittings and UL-listed cord grips protect sensitive wiring components from fluids, corrosive contaminations, bumps, and abrasions with a steel core and liquid tight conduit jacket. Check out this video to learn more.
Read More »