Bayer MaterialScience as a development collaborator to the global auto industry: Innovations for production-line application Pittsburgh, May 12, 2008 - The success enjoyed by Bayer MaterialScience (BMS) in the automotive industry is based on its extensive product portfolio, its wide-ranging know-how in processes and technologies and, above all, its many years of experience in all aspects of...
Read More »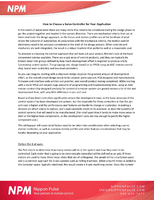 Choosing the best controller for your specific application is of the utmost importance. This white paper offers an overview of feature and motion profile considerations.
Read More »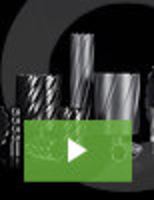 As a globally recognized manufacturer of industrial grade portable tools, Euroboor is at the forefront of drilling and cutting technology. Our reputation as an industry leader is built on robust products that fit a wide range of industrial cutting and drilling applications. See our video to learn more about all of our quality products.
Read More »