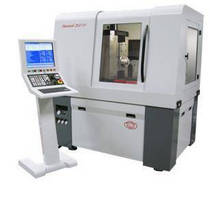 During SPIE Photonics West 2014 in San Francisco, Nanotech will demonstrate what has become their true flagship machining system. The Nanotech 350FG is the most diverse ultra-precision machine available. Starting with a minimum of three ultra- precision axes, it is easily expandable to five axes via optional B & C rotary axes. Typical applications for this machine include axisymmetric machining...
Read More »
Electric motors and generators are essential components for mining industry equipment and the Battery Electric Vehicle (BEV) market. These sectors rely upon this equipment heavily to meet high production demands in rugged environments, and so they require careful design, construction, and maintenance to provide longevity and durability. Pumps, hoists, crushers, muckers, haulers, and mills are only some examples of mining and milling equipment utilizing electric motors.
Read More »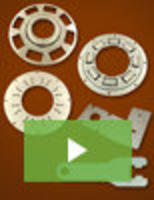 PDS is an established leader in progressive die stamping, with a reputation for providing precision and value that dates back more than half a century. Through extensive capabilities and a staff of seasoned professionals, we set the standard for quality, delivering flexible services that can meet the needs of the most challenging requirements. See our video to learn more.
Read More »