Solar Atmospheres took on a very difficult brazing job on August 13, 2007. The challenge was to silver braze three 1 diameter copper rounds into a copper bar that measured 3 -½ x 3 x 71 and weighed approximately 225 lbs each. The customer had 130 bars that they needed brazed. After unsuccessful attempts to torch braze these parts by hand, our customer, Clayton H. Landis Company, from Souderton,...
Read More »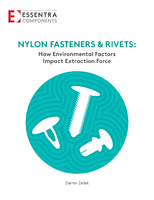 To learn more about what can affect your nylon fastener's extraction force, and how to avoid adverse side effects, download this white paper now.
Read More »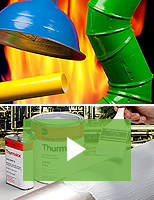 Dampney's high performance coating systems provide protection against extreme weather, chemicals, and corrosive environments for atmospheric, immersion, and underground applications. Check out the video to learn more.
Read More »