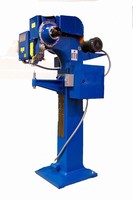 Chicago Rivet & Machine Co., a leading manufacturer of rivets and specialty cold formed parts, as well as automatic rivet setting equipment and automated assembly systems, announces recent enhancements made to many of its machines in the Chicago Rivet product line. These new engineered features include: A needle bearing flywheel which reduces maintenance costs. A new hopper design with one-way...
Read More »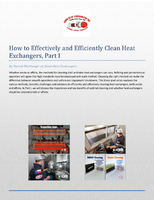 An introduction to a three part series about the importance, benefits, and methods of cleaning heat exchangers.
Read More »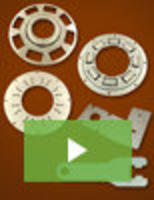 PDS is an established leader in progressive die stamping, with a reputation for providing precision and value that dates back more than half a century. Through extensive capabilities and a staff of seasoned professionals, we set the standard for quality, delivering flexible services that can meet the needs of the most challenging requirements. See our video to learn more.
Read More »