Featuring spherical nature and uniform grain sizing, SpheriChrome(TM) provides iron and steel foundries with specialty casting sand that enables production of high-quality products while reducing after casting defects and emissions. Additional benefits include ability to pack in molds tightly for smooth cast finish, optimize tensile strength, and minimize finishing/cleaning costs.
Read More »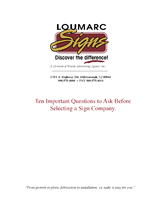 This white paper outlines 10 questions that should be asked when selecting a sign company, eliminating some of the guesswork from making the best choice for your branding and signage needs.
Read More »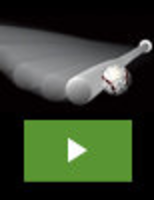 Our goal is to help every athlete derive maximum enjoyment from their sport and become a better player. We offer a line of innovative training tools that combine cutting-edge technology and out of the box thinking to deliver an unbeatable competitive advantage. The Vector® Sports Training Ball is just another example of our commitment to innovation. To learn how the Vector® is helping ballplayers everywhere, see our video.
Read More »